Halloween is just around the corner and we want to make sure you're covered. So we've detailed out how you can make your very own tooth costume. Just add wings to make it into a Tooth Fairy costume!
What you'll need:
2 pieces of white poster board
Scissors
Stapler
Measuring tape
White glue
Glitter
To start:
1 – Measure your length of your upper body.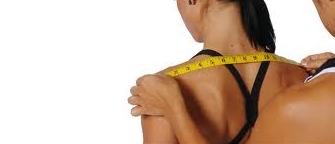 Start at the shoulders and measure to the waist. Next measure the width of the shoulders and lower torso. Do this for both the front and back to make sure it's the right size. Jot down measurements. 
2 – Mark the measurements of your shoulders, length and torso (back) on poster board 1. Do the same for your front measurements on poster board 2. Just place little dots.
3 – Now draw a tooth on the front side (2) poster board. For the lower torso area, create two curves to mimic the lower portion of the tooth.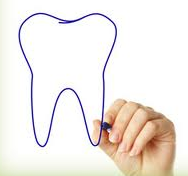 4 – Cut out your tooth drawing.
5 – Place this tooth on the other poster board and loosely trace it, making allowances to match the larger size of your back.
6 – Cut out this poster board.
7 – Now, join the two pieces of poster board at the midsection and shoulders with staples.
8 – Try it on and make any adjustments needed.
9 – Now embellish your tooth. Add glue and glitter for braces, trace the outline in black marker or draw a face.
10 – Enjoy!
We recommend wearing a tank top or bodysuit under the tooth Add a tutu, wings and more glitter for a Tooth Fairy look.
Hope you enjoy and make sure to take a picture of your creation and share it with us!
Comments
comments