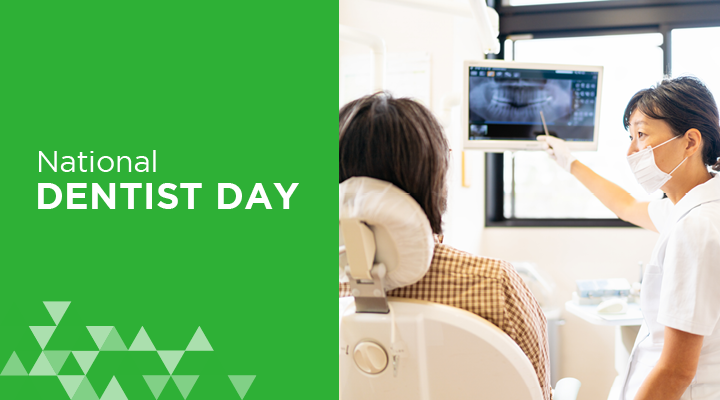 Celebrating dentists on National Dentist Day
March 6 is National Dentist Day and we want to thank all dentists for helping make our mission of creating more smiles and healthier people a reality.
Reasons we love dentists
There are a lot of reasons to love your dentist, including your overall health.
Finding the source of mouth irritation and getting treatment may provide relief and set you on a path to a healthy mouth. If you have oral health concerns, your dentist will work with you to get your mouth healthy again.
Others love visiting the dentist regularly because it helps keep them on a path towards good overall health.
Dentist understand the close connection between oral and overall health. Our oral health – good and bad – impacts more than just our smile. As many as 160 different oral health conditions present symptoms in the mouth. When you learn about the connection the mouth has to the whole body, it's hard not to love dentists and all that they do for us!
How to show your dentist some love
If you want to truly show your dentist some love, we recommend committing to a good oral health care routine and visiting the dentist every six months.
Are you still searching for a dentist you love?  We have many to choose from. Browse dentists in your area and don't hesitate to contact us with questions.
*Updated March 2023
Comments
comments