Virginia is for lovers, but what local surroundings get your heart racing? Find the right romantic break for you and your significant other.
Mountain Lovers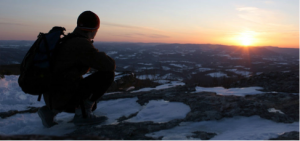 Mountain Lake Lodge – Pembroke
Step away from the city lights and say hello to twinkling stars. Located in the heart of Virginia's Blue Ridge Mountains, Mountain Lake Lodge sits on 2,600 acres of nature preserve and offers a variety of rooms and private cabins. Feeling adventurous? Explore the Conservancy's 22 miles of hiking and mountain biking trails, or feed your adrenaline on the zip line course. 
Beach Lovers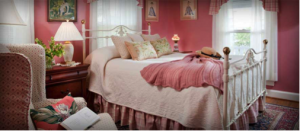 Barclay Cottage – Virginia Beach
For those of you who love the sand between your toes, take a break at Barclay Cottage. This romantic B&B is within walking (or biking) distance of just about everything Virginia Beach has to offer. Surprise your special someone with a selection from the "Extras" menu (it's all in the details!).
History Lovers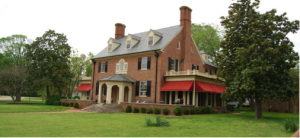 Hornsby House Inn – Yorktown
Virginia is the oldest of the 13 original colonies, making it a go-to destination for history lovers. Just like our state, the Hornsby House Inn is full of history with décor to match. Located in America's Historic Triangle, history buffs will be in heaven. Tour historic battlefields or set sail on the Schooner Alliance.
Theme Park Lovers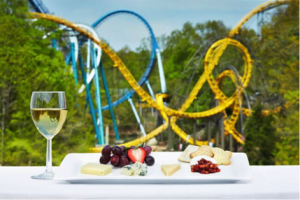 Parkside Williamsburg Resort – Williamsburg
Let your inner child run wild — explore the world famous Busch Gardens. Themed in a classic European style, you and your sweetheart can explore Parisian streets of France, hamlets of Scotland, Germany's Oktoberfest celebrations — all without the international flight. After your adrenaline-filled day is over, head back to the Parkside Williamsburg Resort for cocktails. Cheers!
City Lovers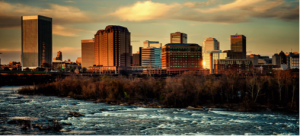 Grace Manor Inn – Richmond
Filled with boutiques, museums and restaurants, your inner "city lover" will relish Richmond's urban vibe. Check out the centrally located Grace Manor Inn. Suites and common areas are dressed to the nines with romantic antiques. Make sure to solicit the staff to plan an unforgettable weekend for you and your honey.
Know a romantic getaway that's too good not to share? Let us know about it in the comments below!
Comments
comments