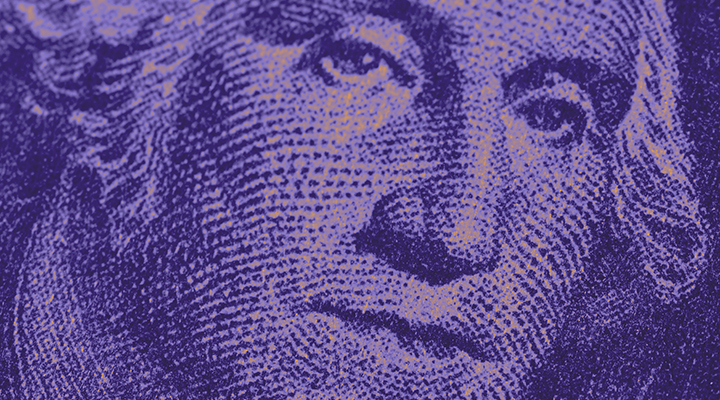 Virginia is for lovers, and it's also for presidents! The commonwealth is the birthplace of 8 presidents – more than any other state.
To commemorate our great 8, we spent time researching the history and secrets of these presidential pearly whites:
• George Washington (1st President, 1789 – 1797)
Contrary to popular belief, our first president's dentures were not made of wood. Rather, Washington sported a number of sets made from various materials, including ivory, brass, gold and both human and animal teeth. 
• Thomas Jefferson (3rd President, 1801 – 1809)
Jefferson had excellent dental health and an impeccable dental routine, which included brushing regularly with a soft bristle brush, visiting the dentist and using a toothpick.
• James Madison (4th President, 1809-1817)
We know little about this Founding Father's dental health, but we do know he had a sweet tooth! Madison was known to love ice cream, which was introduced to the White House during his presidency.
• James Monroe (5th President, 1817-1825)
The last Founding Father to be president was noted by historians to have striking gray eyes and a warm, benevolent smile.
• William Henry Harrison (9th President, 1841)
After his inaugural speech, our shortest sitting president posed for the first presidential photograph. These early presidential photos seldom showed a smiling portrait, as smiles were not considered proper decorum and were hard to hold for long exposure times.
• John Tyler (10th President, 1841-1845)
Tyler reportedly distrusted doctors and dentists, preferring to manage his health by soaking in spa waters or drinking calomel.
• Zachary Taylor (12th President, 1849-1850)
President Taylor was a known tooth grinder. While this nervous habit can damage enamel and cause headaches, it was documented that Taylor's gums and teeth were remarkably healthy.
• Woodrow Wilson (28th President, 1913-1921)
Wilson had a history of dental problems, which may have contributed to his stroke in 1919. Strokes are a systemic disease that has been linked to poor oral health.
Have other toothy facts about Virginia's presidents' to share? Post a comment below.
Comments
comments