Cavities left him embarrassed and ashamed of his smile. Bradley Free Clinic helped him regain his confidence. –Mike
Unpleasant past experiences left her terrified of the dentist. Boys & Girls Clubs of the Virginia Peninsula changed that. -Keyara, age 11
Boys & Girls Clubs of Southwest Virginia helped alleviate her deep-rooted fear of the dentist. –Kendra, 4th grader
She received extensive care she wouldn't have been able to afford without the aid of Northern Neck-Middlesex Free Clinic. -Amelia
Lackey Clinic boosted her confidence and gave her back her sense of self-worth. –Melissa, age 25
Uninsured and diagnosed with stage 4 colorectal cancer, he received the dental care he needed in order to receive treatment thanks to Goochland Free Clinic and Family Services. –Mr. Simpson, age 55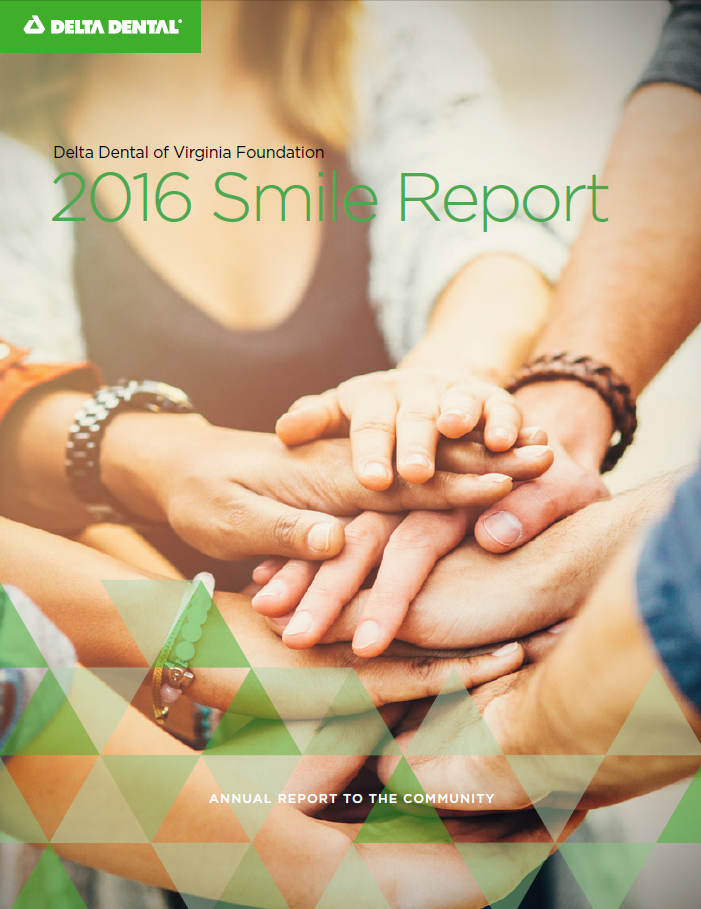 One patient's smile can explain it all. Find out how these patients' stories turned out in the Delta Dental of Virginia Foundation 2016 Smile Report.
At Delta Dental, we believe in the power of a healthy smile. And we're lucky to have a chance to provide funding to organizations across the Commonwealth who share our passion for improving oral health in the communities we serve. Since 2012, the Delta Dental of Virginia Foundation has provided more than $3.6 million to 44 Virginia non-profit organizations for oral health research, educational outreach and programs that provide access to care for the underserved or uninsured. In 2015 alone, Foundation grant recipients were able to provide dental care and education to more than 157,000 Virginians.
Learn more about the care provided and how these organizations are making a difference in the lives of their patients.
Comments
comments