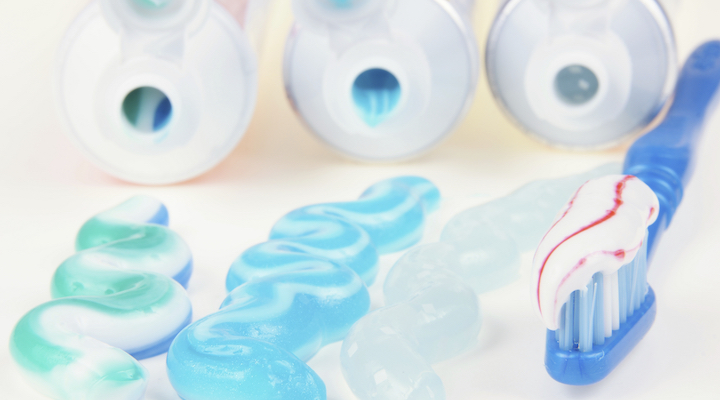 Toothpaste isn't just for teeth. This powerful paste comes in handy for many of your day-to-day parental predicaments. Here are our favorites.
Deodorize baby bottles.
The sour-milk smell in your baby bottles haunts your dishwasher. Ditch the odor by squeezing some on your bottlebrush and scrubbing the bottle. Rinse thoroughly when done.
Remove clothing stains.
This one works great on messy spaghetti stains! Put non-gel toothpaste on the stain and rub fabric vigorously. Rinse with water. If needed, repeat the process a few more times until the stain is gone.
Remove crayon from walls.
Did your toddler fill the wall with all 64 colors? Grab non-gel toothpaste and a rag, and rub until it disappears. Rinse with water. Perhaps your aspiring Picasso can create his or her masterpiece on paper next time?
Ease bug bites.
Between running around outside and rolling around in the grass, your kiddos have probably had their fair share of bug bites. Toothpaste has intrinsic astringency, which makes it great for reducing swelling.
You are now officially a mommy MacGyver! What home hacks are your favorite? Share your secrets in the comments section!
Comments
comments