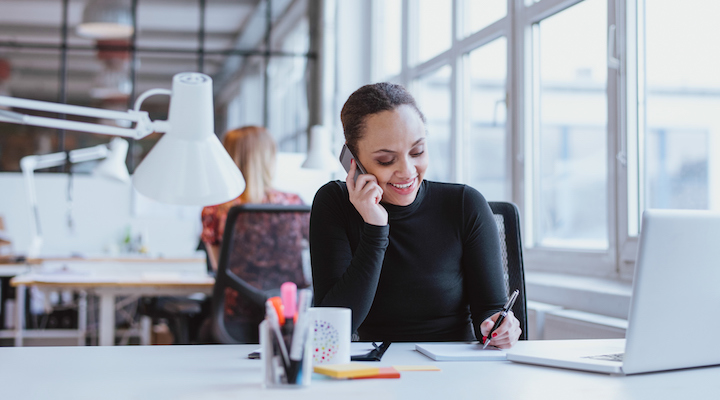 When tackling a to-do list, we usually leave less-desirable tasks for last. Oil changes, cable company calls and insurance are among those errands we tend to put off. Here are some shortcuts to help you tackle a few common insurance tasks:
1. Access Your ID Card
In the midst of your Costco card and BOGO half-off sandwich coupons, your insurance card is bound to go missing. Keep track of your coverage on your smartphone. Download the Delta Dental app to your iPhone or Android device. Once you log in, simply tap on the ID card to email it or save it to your phone.
Pro Tip: At some dental offices, you many not need your subscriber ID. Give them your social security number and see if they can pull up your coverage in their database.
2. Change Your Coverage
If you've just experienced a qualifying life event, you have a specific amount of time during which you can add or terminate your covered dependents. Don't call your insurance company! Talk to your Human Resources Department first. They can give you information on qualifying events and provide the paperwork to expedite the process.
3. View Your Claims
Dental bills can be daunting—especially if you forgot to factor them into your budget. Access them virtually for faster peace of mind. Everything you currently get on paper is available online. Use the app or log in at deltadentalva.com to access your claims and coverage information. Plus, online access still gives you the option to print (in case you need to). Save snail mail for the good stuff—like hand-written cards and party invites.
4. Budget for a Procedure
How much is your crown going to cost? Fees vary, depending on your procedure and plan specifics. You can attempt to search Google, but you'll probably receive varying answers.
Hop into the fast lane with our Dental Care Cost Estimator. This tool can give you a ballpark estimate for common dental care needs and it's also available on our app. Enter your zip code and procedure, and let the budgeting begin! For more money-saving help, try these 3 tips.
5. Contact Your Insurance Company
With dozens of phone numbers, email addresses and online forms, how do you choose the right channel? Most of us dial the general 1-800 number only to get carpel tunnel pressing numerals in hopes of human contact. Here's a quick list of #s for your specific question:
Want a real-time answer? Send us a message on Facebook or Twitter or log into our subscriber website to chat with a customer service representative.
For more insurance tips, visit our blog.
Comments
comments