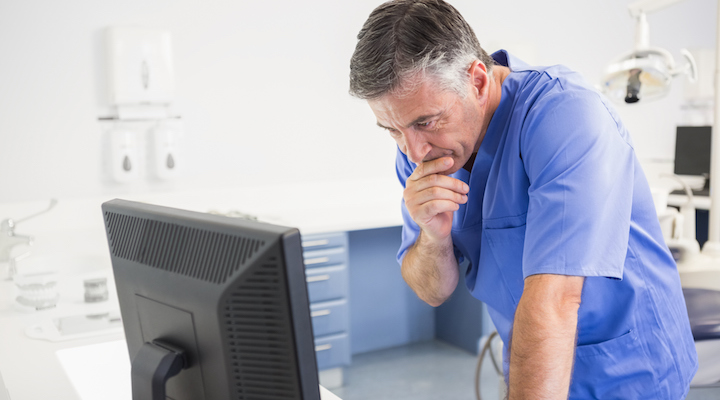 From reading your favorite book to buying groceries, a lot of everyday tasks can now be done digitally. And this virtual reality is transforming how dentists provide care to patients— specifically through teledentistry.
Teledentistry allows dental professionals to treat patients through telecommunication technology. What to know about this tech-savvy smile innovation:
Patients are still cared for in person.
Teledentistry does not mean a computer treats a patient. Rather, a dental hygienist is physically with a patient while a dentist or specialist "remotes in" to guide treatment through audiovisual technology.
When video isn't available, there's always email.
If a dentist isn't available in real-time, a hygienist can receive instruction through email. Photos, X-rays and other clinical information are securely sent to a dentist, who then provides patient care in great detail.
Teledentistry can improve access to care.
Anyone could benefit from the convenience of teledentistry, but people who don't have easy access to dental care will feel its biggest impact. These demographics include rural and remote communities, nursing home patients and schools that rely on mobile clinics.
Interested in more articles like this? Subscribe to our blog for weekly posts!
Comments
comments