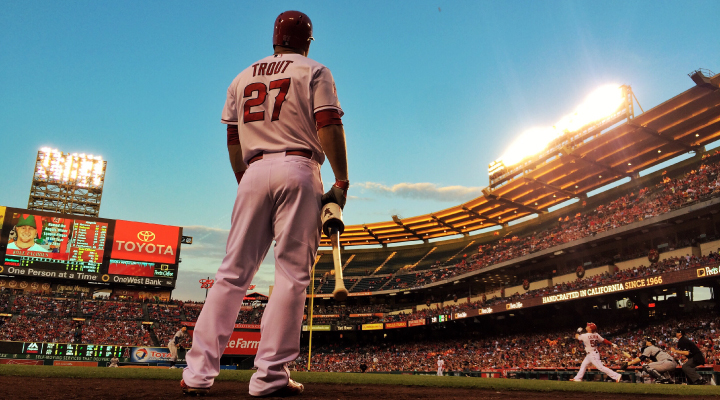 Thanks to a push from the Knock Tobacco Out of the Park campaign, almost half of major league stadiums are now tobacco-free. The MLB chewing tobacco rule is the best ban in baseball. Here's why: 
Chewing and Baseball
Tobacco and baseball have been interwoven since the beginning of the 20th century. Smokeless tobacco use became widespread in the early 1900s, right around the time baseball emerged as America's favorite pastime. Players enjoyed chewing because it moistened their mouths and mitts.
It wasn't until 1970 that the government began to educate America about the dangers of tobacco. Regardless of this newfound information, the tobacco industry continued to pass out samples to players until 1998 when the MLB finally banned the practice.
With an estimated 30% of Major Leaguers still using smokeless tobacco, the tobacco tradition continues. And unfortunately, the link between tobacco and poor oral health is just as strong.
How it Affects Oral Health
Smokeless tobacco causes more than just bad breath and discolored teeth. Nicotine is absorbed through mouth tissues, putting users at high risk for tongue, cheek, gum and mouth cancers. And 75% of people with oral cancer use some form of tobacco.
Dippers are also at increased risk for heart disease, heart attacks and strokes, as well as a whole host of oral and overall health complications.
The MLB Chewing Tobacco Ban
Not only are baseball players harming their health, but spitters are setting a poor example to America's kids. That's why public health organizations—like Oral Health America and the American Cancer Society—advocated for the MLB chewing tobacco ban.
Their hard work has paid off. In May 2015, San Francisco spearheaded the smokeless tobacco ban, making it illegal at all of its sporting venues. Now 14 of 30 major league stadiums are tobacco-free and, as of November 2016, all new MLB players are prohibited from using smokeless tobacco.
What's Next?
There's power in numbers. Once the majority of stadiums are on board, it's only a matter of time before the entire baseball community drops smokeless tobacco. 
You can help take tobacco out of baseball! Send this pre-written email to the MLB/Players Association.
Here's to an abundance of peanuts and Cracker Jacks—and hoping tobacco never comes back to the ballpark.
Comments
comments