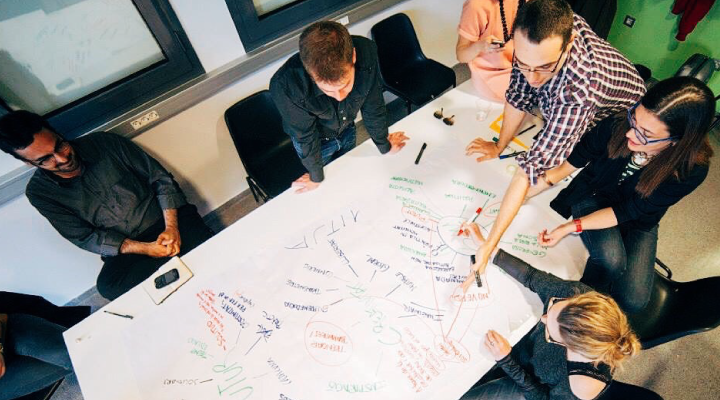 Owning your own practice is the ultimate multitasking test. With everything you have to juggle, such as keeping both your staff and patients happy, a communication strategy might be low on your list of priorities. We've put together a list of marketing ideas to help you:
Utilize Social Media
Social media is an effective way to reach potential and current clients and to participate in industry news and innovations.
Engage Patients
Engage your current patients with educational content like oral health tips and smile-friendly recipes. You'll increase your social footprint and make your patients advocates of your practice. Subscribe to our blog and share our content to make your life easier.
Find New Patients
If expanding your dental practice is at the top of your goals list, consider social media. This affordable medium features specific targeting capabilities with various result options—such as calls, traffic and conversions.
Demonstrate Thought Leadership
Being a thought leader establishes your dental office as a reputable source in the dental industry, an important quality to potential patients. Post dental news and participate in industry Twitter Chats and Facebook Live opportunities.
Optimize Your Search Ranking
Claim Your Google "My Business" Page
With more people looking for a dentist on search engines, such as Google, this will help your practice show up in their search for dentists close to them.
Use Keywords
Include important information such as your practice's name, dentist names, address, contact information and specific location information.
Trusted Referrals
As a dentist, you know the powerful connection between oral health and overall health. Connecting with local doctors for their recommendation can be a powerful patient-recruiting tool. This will require relationship building and networking. Make sure to get recommendations from dental specialists too—such as oral surgeons and orthodontists.
Do you have marketing ideas for dental offices you want to share? Share your thoughts below!
Comments
comments