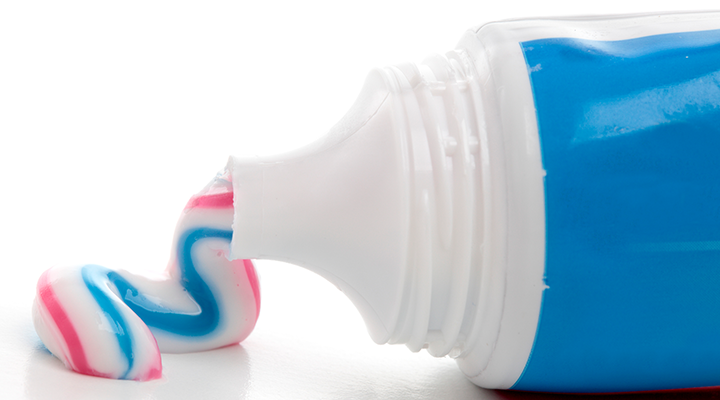 Oral health products and their uses have gotten some buzz lately. Everything from toothpaste for acne to mouthwash for dandruff is going viral. But what about toothpaste for burns?
The short answer to this home remedy is no, toothpaste cannot help heal minor burns.
Burns can be extremely painful and you may be willing to try just about anything to help take away the pain. However, things like honey, egg whites, toothpaste and even ice have shown no scientific evidence of helping in the event of a burn.
What to do in case of a minor burn:
Forget toothpaste and find running water.
Check to see if the burn has opened up.

If the skin is broken, an antibacterial ointment will protect the wound from infection.
If the skin is intact, consider using aloe vera the way you would for a sunburn.

Cover the burned area with clean clothes or even a bandage to prevent infection.
Always see a doctor if the burn is major or you have worsening symptoms like a fever.
Any ideas on what toothpaste can be used for other than brushing your teeth? Post them in the comments below!
Comments
comments