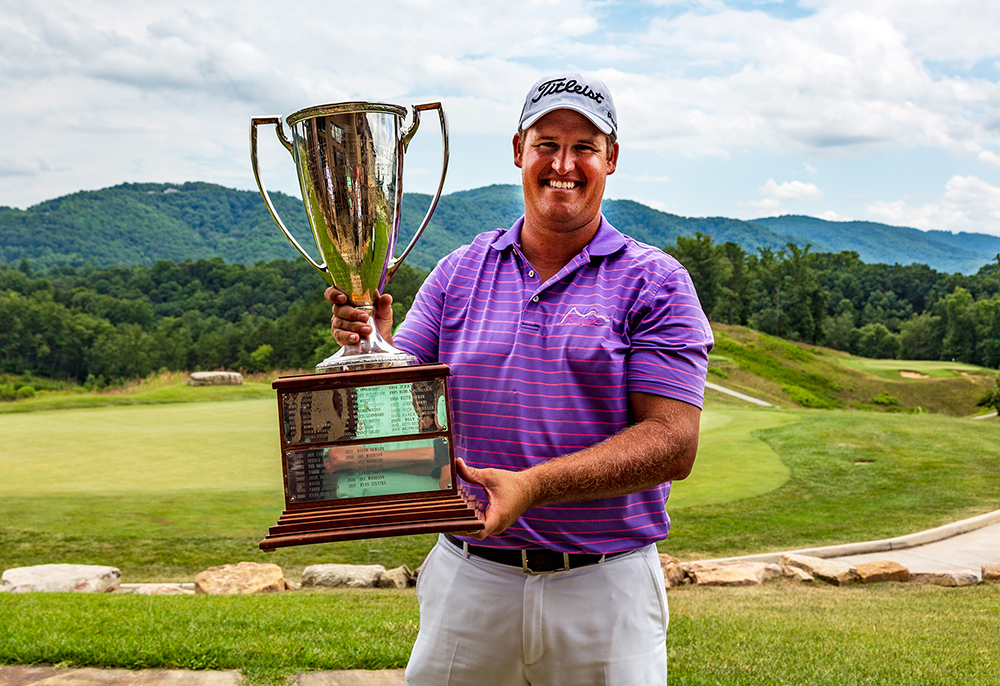 It was an emotional win for Salem, Virginia native Fielding Brewbaker at the 2018 Delta Dental State Open of Virginia. This year's tournament took place July 19-21, 2018 at the beautifully grueling Ballyhack Golf Club, one of the mid-Atlantic region's most challenging courses. Virginia State Golf Association amateurs and Middle Atlantic PGA professionals challenged themselves physically and mentally as they competed for the title of tournament champion. Embracing his wife, Erin, and their two-month-old daughter, Madison Rose, after his win, Brewbaker said, "Emotionally, it's the peak. I mean, backyard, hometown, mom and dad, in-laws, wife, baby, friends, other family…Emotionally, it's huge, it's No. 1. Playing in Tour events is really cool. I've done it a few times. But I didn't win them. But this, emotionally, winning it, it's up there at the top of the peak for sure."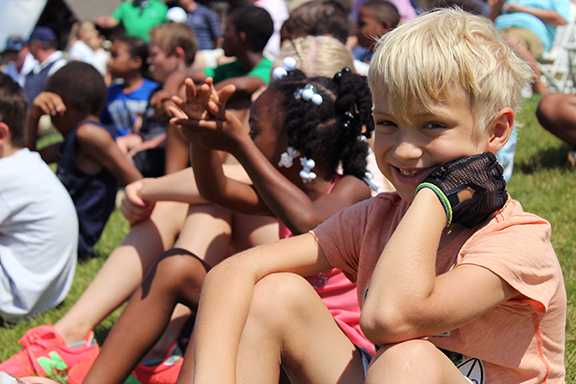 The Delta Dental State Open of Virginia is more than just a game of golf. It's an investment in a positive future for our kids. Proceeds from the tournament benefit The First Tee of Roanoke Valley, whose mission is to impact the lives of young people by providing educational programs that build character, instill life-enhancing values and promote healthy choices through the game of golf. That's why we were proud to serve as title sponsor for the fifth year in a row.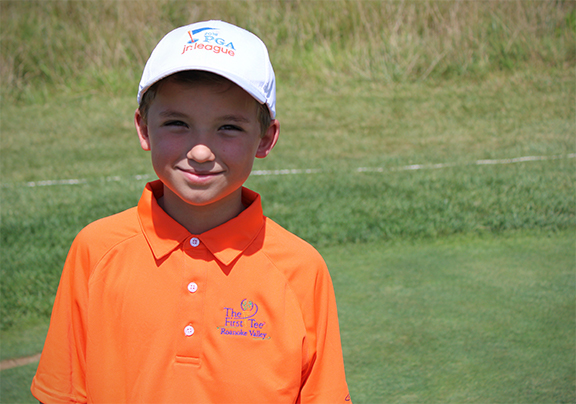 "We couldn't be more pleased to help strengthen the youth development programs in our region," said Chris Pyle, vice president of marketing for Delta Dental of Virginia. "The Delta Dental State Open of Virginia competition is fierce, and the golf is thrilling to watch, but this tradition of giving back to the community is truly gratifying and is the primary motivation for Delta Dental's continued support of the tournament."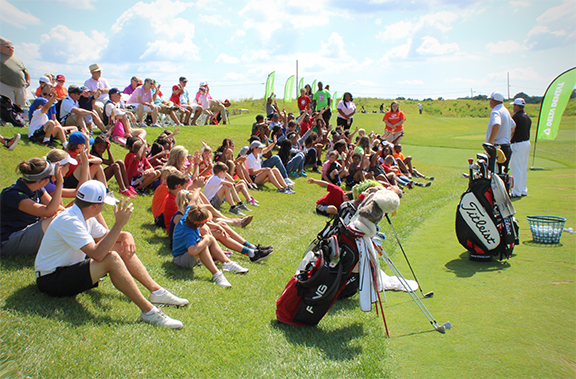 The Delta Dental State Open of Virginia opened on July 18 with a youth clinic and donation for youth development in our local community. Following a check presentation of $17,500 to The First Tee of Roanoke Valley, 88 kids from the First Tee of Roanoke Valley, the Boys & Girls Clubs of Southwest Virginia and YMCA Magic Place participated in a golfing clinic. Fielding Brewbaker, along with the 2017 winner, Ryan Zylstra, took the time to teach these area youth about the game of golf.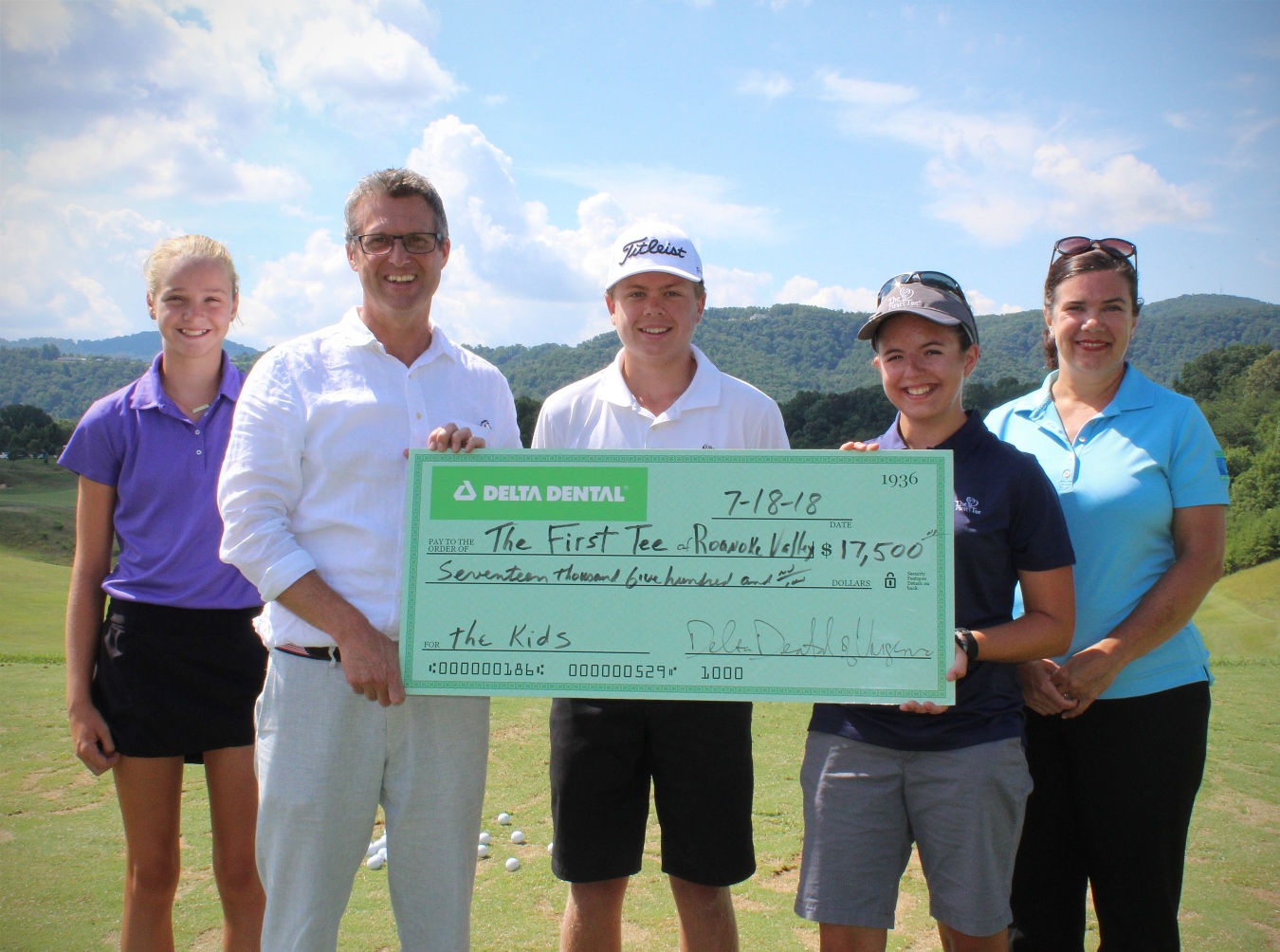 "The opportunities this tournament provides to area children cannot be overstated," said Jennifer Blackwood, executive director of The First Tee of Roanoke Valley. "The donation provides lasting impact through our youth development programs, while the Youth Day Clinic pairs more than 50 area children with leading golf experts for a day of hands-on skills development. It's a rare chance for these kids to interact with professional golfers, and the children absolutely love the opportunity." To date, the Delta Dental State Open of Virginia has donated more than $80,000 to The First Tee of Roanoke Valley, contributing to more than 7,000 children building life skills through golf.
Comments
comments