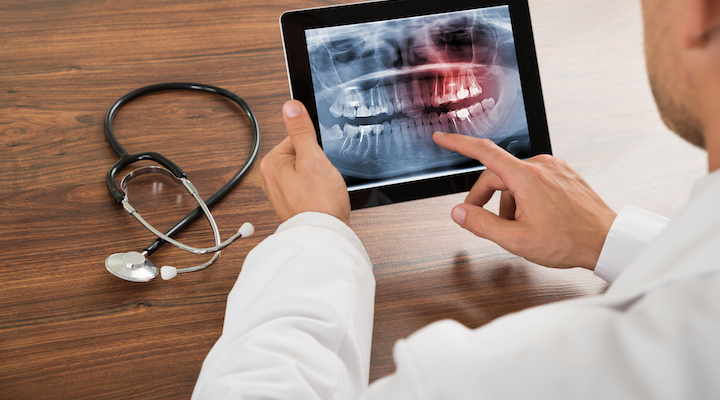 Teledentistry can help cut down on visits to the dental office, allowing you to get the care you need without disrupting your schedule. Through teledentistry, patients are triaged virtually, where you can have a discussion with your dentist about your situation. Your dentist might also be able to perform a high-level visual exam and determine a treatment plan or call in a prescription for you.
When dentists perform evaluations over the phone or via video conference, patients can quickly learn if a dental problem is an emergency without leaving the house.
Bleeding that won't stop
Painful swelling in or around your mouth
Pain in your teeth or jawbone
A gum infection with pain or swelling
Treatment after surgery (dressing change, stitch removal)
A broken or knocked-out tooth
Denture adjustment for those receiving radiation or other cancer treatment
Snipping or adjustment of braces wire that hurts your cheek or gums
Biopsy of abnormal tissue
Replacement of temporary fillings
Final crown/bridge cementation if the temporary restoration is lost or broken
Delta Dental of Virginia will cover certain teledentistry claims.
The ADA has given guidance to dental providers on how to submit claims for teledentistry. As a member, you can contact your dentist's office to find out if your dentist is offering remote teledentistry services. Not sure if your dentist offers teledentistry? Visit our member COVID-19 resources page for a list of Delta Dental participating dentists in Virginia that are offering teledentistry services during this time.
Comments
comments