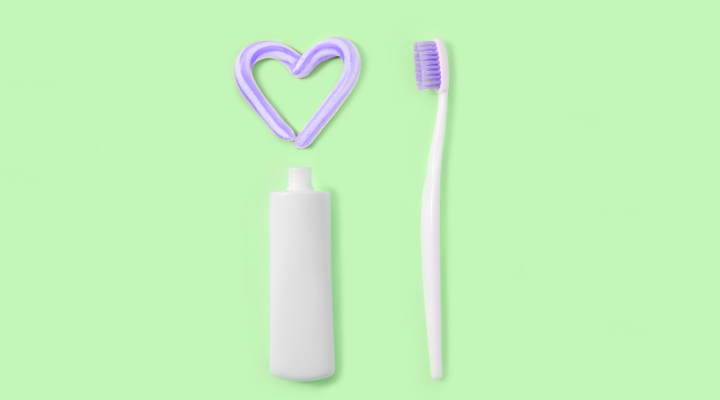 We know that toothpaste helps our teeth shine, but what else can it clean? Here are 5 of our favorite toothpaste hacks:
1. Fill Chips and Holes in Drywall
When nails or pins leave holes behind, it can ruin the appearance of an entire wall. Toothpaste is a great way to make them disappear! Take a dab on your finger and smear into the empty hole. Let dry overnight and that's it! You can apply paint and your wall will look as good as new.
2. Headlights
One of toothpaste's best-kept secrets can make your high beams brighter! If your headlights are made from polycarbonate or plastic, over time they become susceptible to oxidation. This makes them look foggy. For a quick fix that won't break the bank, spread toothpaste evenly over the inside of each headlight. Take a damp cloth and gently rub in the paste too watch those lights shine! For a clean finish, rinse with water. *This trick won't work on glass headlights, so make sure you double-check before you clean!
3. Shoes
The soles of your muddy sneakers desperately need some attention. All you need is an old toothbrush and some non-gel toothpaste. Apply the paste to the toothbrush as you normally would and scrub away for a few minutes at the soles. Wipe down with a damp cloth when you're done.
4. Soap Scum
The cleaning power of toothpaste extends well beyond the mouth! Remove soap scum from shower doors and bathroom crevasses with a drop of toothpaste on a damp cloth. Rub in a circular motion and buff with a dry cloth.
5. Hair Dye
Never spoil a new hair color with a dyed hairline again! After you finish dying your hair, apply toothpaste to a cotton ball or pad and rub along the hairline until the unwanted stains disappear!
What home hacks are your favorite? Tell us on our Facebook or Twitter!
Comments
comments