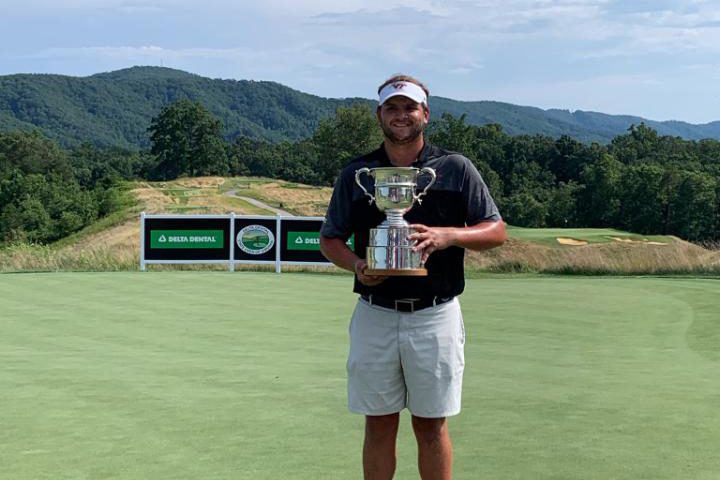 Mark Lawrence Jr. was named Champion of the 2020 Delta Dental State Open of Virginia with a tap-in for par at 18, giving him a three-day total of 200. Smashing the previous low score of 204, set by Fielding Brewbaker and current PGA Tour member Lanto Griffin, the victory was a long time coming for Richmond's Lawrence, who graduated from Virginia Tech in May.
This year marked the tournament's final year at Ballyhack and kicked off on Youth Day on July 14 with a $19,000 donation to The First Tee of Roanoke Valley. The Delta Dental State Open of Virginia Youth Day event pairs area children with local golf pros for a day of fun and life lessons applicable on and off the course. To date, the historic Virginia tournament has generated more than $100,000 to help children build life skills through golf.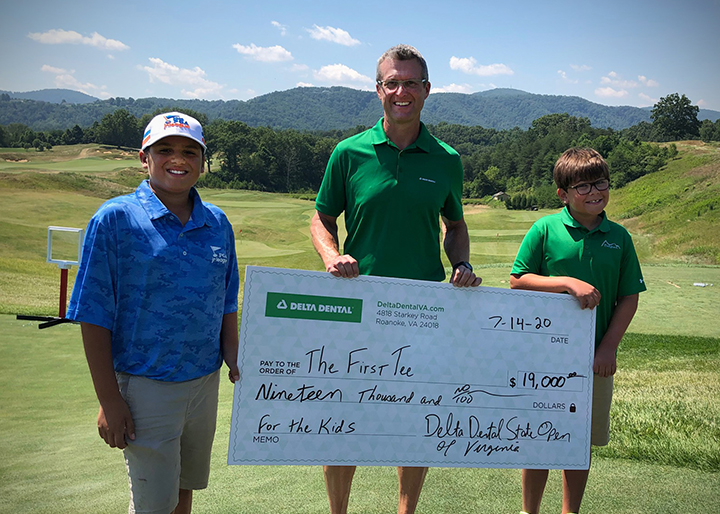 While the return of the Delta Dental State Open of Virginia in 2020 marks an ending for the tournament's home at Ballyhack Golf Club in Roanoke, this year's event also boasted a significant first. Baltimore Country Club's Joanna Coe, the 2019 Women's PGA Professional Player of the Year, became the first woman to compete in the State Open of Virginia.
"Nurturing healthy smiles goes beyond the dental office, and we've been so privileged to contribute to the overall wellness of children and families across Virginia, but especially right here in Roanoke," said Chris Pyle, vice president of marketing for Delta Dental of Virginia. "Our involvement with The First Tee and the State Open for the past seven years has consistently underscored our responsibility as a Roanoke-based company to create opportunities for our community to smile – the value of the lessons and experiences that The First Tee youth receive through the game of golf cannot be overstated."
For more information, visit The Virginia State Golf Association.
Comments
comments