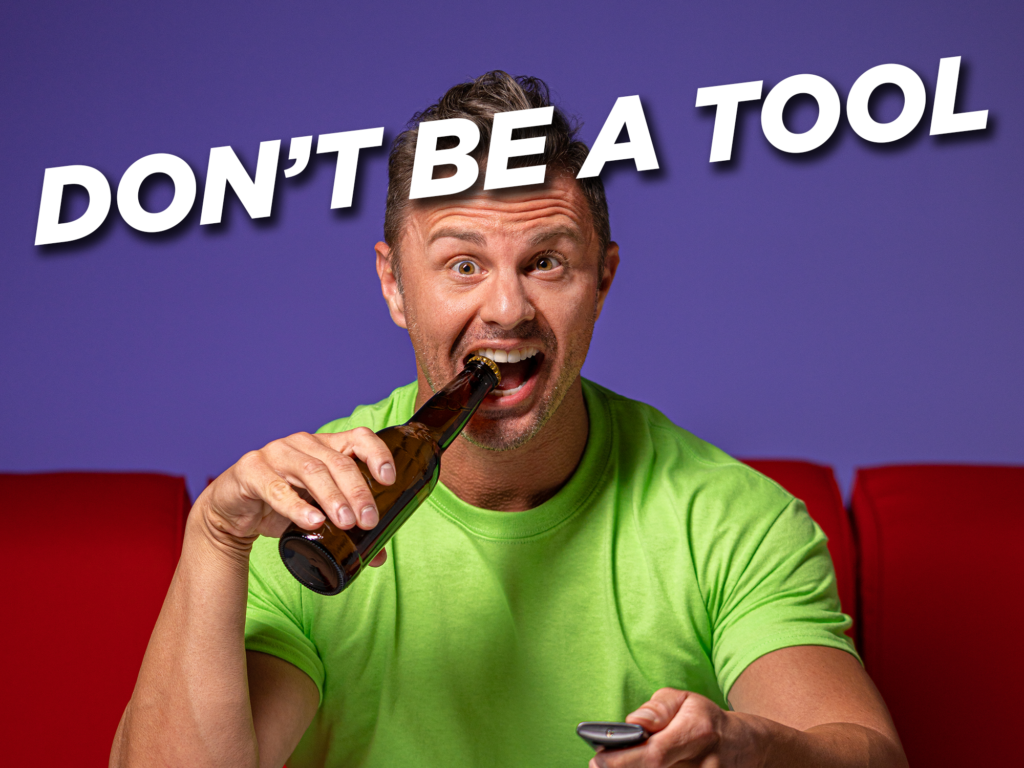 Sports are back!
Since we'll likely be watching fall sports from our couches, here's a suggestion from Delta Dental: Don't be a tool! Your teeth weren't meant to pry open bottles or bags of chips. Since teeth are more powerful than we think, we can be easily tempted to use our teeth as tools, but using your teeth for anything other than chewing is a bad idea.
Chewing, chomping or ripping non-food objects is a choking hazard, may cut gums, or may cause chipping and cracking, leading to painful and expensive dental procedures. At worst, the damage caused may be extensive enough to require pulling a tooth. Ouch!
Even seemingly harmless actions such as chewing a pen, biting your nails or tearing into a bag of chips can actually increase your risk for serious dental problems. Your teeth are not an extra set of hands, and using them as such, while convenient, is simply not worth the risk.
How to break the tool habit:
Keep a multipurpose tool in your car, purse or backpack for easy on-the-go opener options. Even nail clippers can be used as a backup when scissors or a pocketknife are nowhere to be found.
Chew on xylitol-sweetened, sugar-free gum to reduce the urge to chew on a pen or pencil.
Choose easy-to-open cans and bottles with twist tops.
Set a good example. Many behaviors that are harmful to oral health are learned habits from childhood. It's easy for kids to perceive their teeth to be a handy and accessible tool, especially if they see adults modeling that behavior. Teach your kids healthy habits early to avoid lifelong complications.
Your teeth serve many functions, but operating as a tool is not one of them. Protect them and keep your smile healthy by chewing on nothing more than your favorite healthy foods.
Need dental insurance to protect your teeth? Visit us at DeltaDentalCoversMe.com to see plans starting around $1 per day. GO TEAM!
Comments
comments