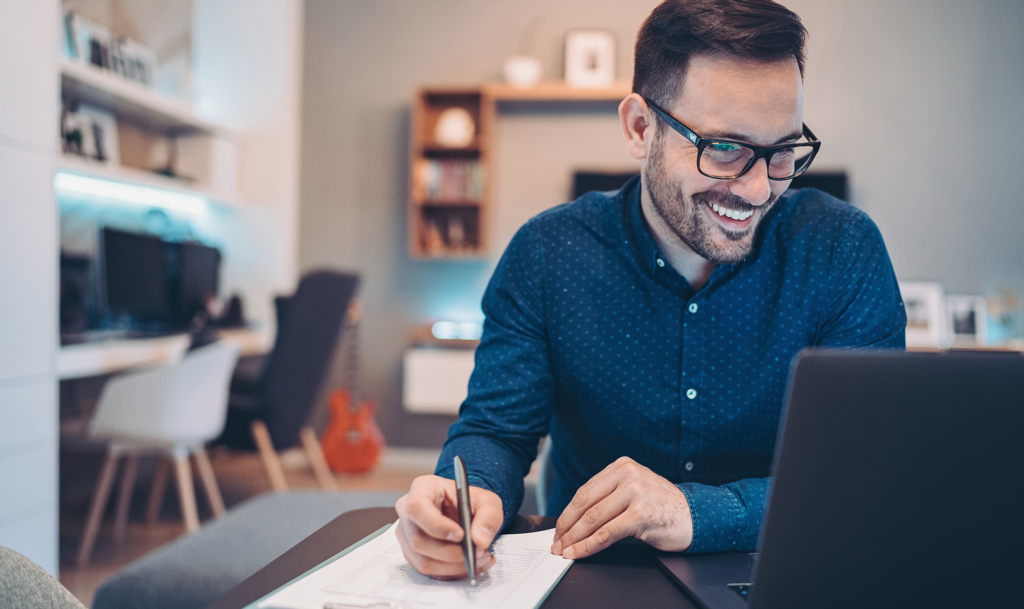 We've all had to get used to doing things differently in 2020. And with a lot of employees still working remotely as we head into fall, HR teams are faced with the challenge of how to adapt health fair strategies to a virtual environment. This year, many employers are saying goodbye to booths and handouts, and taking their health fairs online.
Coming up with a new approach for your health fair doesn't have to be intimidating. Here are a few things to think about as you plan virtual health fairs.
Start with a Goal
Before you start investing time, money and resources into an online solution, have a discussion about what you gained from previous health fairs and what you hope to achieve moving forward. Start by asking yourself and your team the following:
How have we measured the success of past health fairs?
What is the most important outcome from holding a health fair? Why have they been held in the past, and what have we tried to achieve?
In our new environment, what needs to stop, continue or improve in terms of the health fair experience?
What are the most important things our employees need to know?
How will we measure success?
How much budget do we have to spend?
While health fairs are typically in-person events, taking them virtual gives you the opportunity to rethink the information your employees need and transition to an on-demand format. Once you begin planning your online health fair, you might also consider:
Convenience and accessibility – an online health fair allows employees to view webinars, download resources, and speak privately with benefit account experts on their own schedules.
Ongoing resource – employees will be able to access information whenever they need it, not just once a year.
Inclusivity – an online health fair allows employees to review information with spouses or loved ones.
Personalized learning – employees can view presentations and webinars that pertain directly to their needs and download relevant resources, while saving time.
Going green – with virtual health fairs, you'll save on travel costs, while saving trees!
Transitioning Online
When going virtual, the key is to highlight the positives of using an online format. You'll want to address any barriers to engagement and ensure that people understand the advantages of an online health fair.
Also, be sure to create a sense of urgency to draw traffic to your event. Two ways to do that are by offering live webinars that give people a chance to ask questions, and conducting a limited-time survey or raffle to drive participation and to allow for incentives or prizes.
Because connections and meetups are difficult to recreate online, you'll need to focus your efforts elsewhere. An example would be spending time and resources on creating a library of webinars on specific topics, rather than by creating an online social component that replicates an in-person experience. Remember that online is not the same as in-person, and that is ok.
The Possibilities
There are numerous solutions and resources from which to choose when moving your health fair online. Remember that there are many ways to host an engaging virtual event.
Webinars paired with websites: You can use technology you already have access to, such as Zoom, Webex or Microsoft Teams. This approach is simple: Create a series of webinars or office hours so employees can interact with vendors. Record webinars and publish them as resources that employees can come back to for information on your benefits.
Virtual conference spaces: A wide range of companies provide virtual events online with prices based on the platform and functionality, and the duration of the event. Most of the events simulate what a conference or health fair would look like in-person. These solutions are designed to have minimal customization. They allow you to add content, such as PDFs and webinar recordings, but that's about it. Although they do offer one place to house content and a platform for employees to engage with your vendors, there are drawbacks. Many require annual subscriptions, aren't designed for single events, so it's more challenging to reuse content outside of the health fair experience.
Custom online experiences: Many large organizations are moving their in-person conferences online to create virtual experiences by building custom websites dedicated specifically to an event. There are many concepts you can use when creating a custom online experience. These websites can contain a mix of live and static on-demand content that is tailored to your organization's needs. And, they can be designed to both support your one-time health fair while continuing to be a resource for ongoing benefits information.
Choosing the Best Solution
When trying to find the best solution for your company, review all the communication channels available to you and take your audience's specific preferences into account. Be mindful of the pros and cons of each approach, and ensure that you address any perceived or real drawbacks from not doing an in-person health fair. It's OK that particular aspects of a live event cannot be replicated online. Thankfully, though, there are many advantages to holding an online health fair and you may find that your employees actually prefer it.
Delta Dental's Online Health Fair
Delta Dental of Virginia is offering health fair pages to our groups that are customized with your group's benefits. If you  currently offer Delta Dental benefits to your employees and are interested in a group-specific health fair page for your dental benefits, visit our online health fair page to learn more and contact your Delta Dental account manager to make a request.
Comments
comments