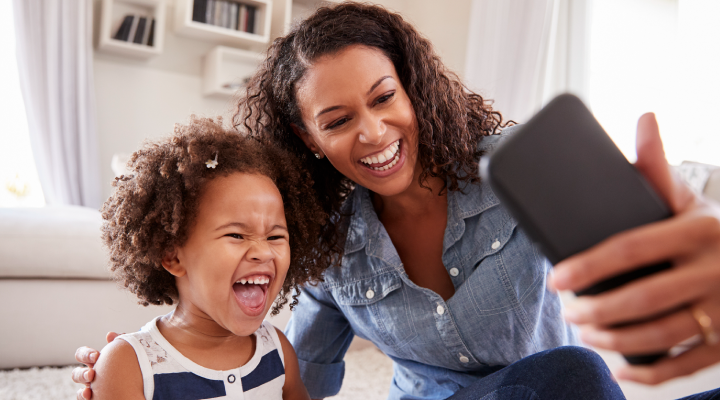 As a parent, it can be hard to get your little ones to brush their teeth properly. Capitalize on the app frenzy and make brushing more fun for your kids!
Below are some of our favorite free toothbrushing apps for kids that may help improve your child's brushing and flossing habits.
Our Top Five Favorite Tooth Brushing Apps for Kids
brushDJ — This award-winning app makes brushing teeth fun. The app allows you to choose the music you want to play for the recommended two-minute brush time, so you and your kids know exactly when to stop brushing. Added features include videos on how to properly floss your teeth and reminders for your next dentist visit.
Brush Up — This app uses your phone's camera as a "virtual mirror" so kids can watch themselves and a video teaching them how to brush while they are brushing. When your kids are done, the video is captured of their brushing and they can earn rewards for proper brushing technique.
Toothsavers — With a fairytale storyline, this app gives kids an incentive to save the game's kingdom by removing a cavity-casting spell. This app is helpful for children who have a difficult time brushing their teeth for the full two minutes.
Brusheez Little Monsters — Kids start the app by playing with the Little Monsters before brushing begins. The Little Monster characters will then guide your kids through brushing their teeth with music and a two-minute timer.
Brush Teeth with The Wiggles — This app is great for the youngest of brushers. It features a video of the Wiggles characters and other kids brushing to keep kids motivated to their own brushing. It also features a timer and the ability to add more kids, so that each child can earn their own rewards.
A Consistent Routine Will Also Aid Your Children's Oral Health
While apps and technology can help your child develop good oral health habits, the key to a healthy smile is a consistent brushing routine. Developing healthy habits now puts your kids on the path of good oral health into their adult years.
You can also download Delta Dental's mobile app to track your benefits, search for a dentist, view ID cards, and estimate costs for dental services.
Comments
comments