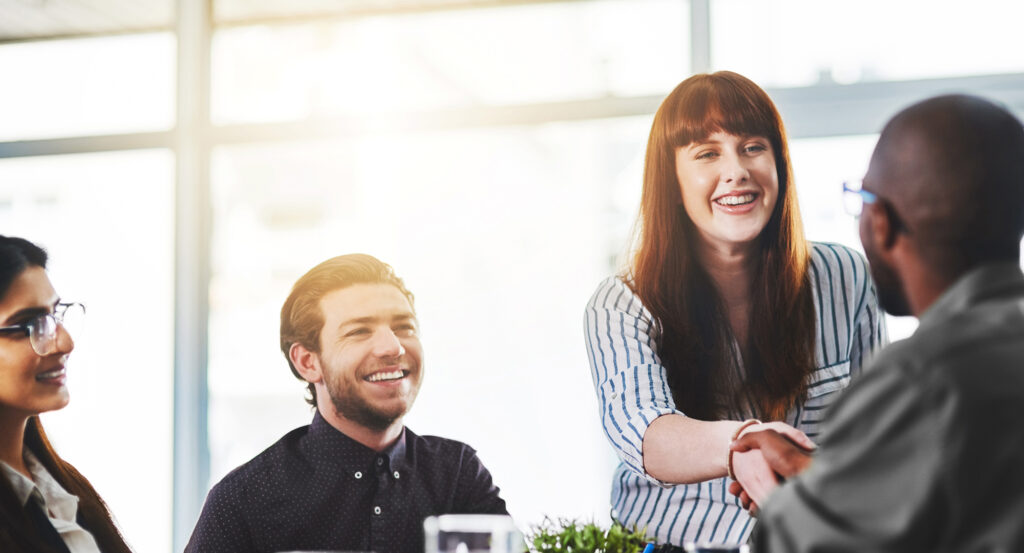 Insurers administer dental plans on behalf of their clients. Clients are typically employers who provide benefits for their employees, but could also be individuals or government entities (i.e. Medicaid). When seeking a dental insurer for their employees, what do employers look for? In short, affordability, accessibility, quality and, increasingly, innovation. In this blog, we'll cover the topic of affordability.
Affordability
It helps to remember that dental insurance has similarities with more "classic" forms of insurance, but also has important differences. Dental insurance provides financial assistance to beneficiaries for a portion of the cost of dental care, and resembles other forms of insurance as a way to protect against potential loss, in this case due to dental disease or injury. As an insurance product, dental benefits are measurable and predictable based on the pooling of risk across a population.
Unlike some forms of loss, however, dental disease is nearly universal and is not random or uncontrollable (ex. auto accident), nor are losses typically catastrophic (ex. storm damage). Under many types of insurance, numerous insureds pay in, though few may suffer losses (ex. house fire). In the case of dental insurance, most will make use of the available benefits; in that way, dental insurance is more of a financial assistance plan rather than insurance in the classic sense.
Plan Design
One way costs are managed is through plan design. Dental plans are typically designed around low cost, high frequency procedures which benefit the many and emphasize prevention. Patient responsibility should increase for those high cost, low frequency procedures (for example bridges and implants) that will impact fewer patients, but be paid for by all (through premiums). Financial incentives should also discourage both overutilization and underutilization.
A core strategy for accomplishing this is to define procedures based on benefit classes, which determines the percentage of the cost that will be paid by the dental plan, with the remainder, the co-insurance, being the responsibility of the enrollee. These classes are often referred to as Diagnostic and Prevention (or Class I), typically covered at 100% of the fee schedule allowance; Basic (or Class II, typically including restorative, endodontics, periodontics and oral surgery), usually covered at 80%; Major (or Class III, typically including laboratory based procedures such as crowns, bridge traditionally at 50% coverage, dentures and implants); and Orthodontics (or Class IV), typically covered at 50% up to a lifetime maximum.
These classes are further supplemented by patient cost sharing through deductibles, co-payments and plan maximums, as well as limitations and exclusions. Plan designs can and do evolve with time as procedures become more widespread and proven (for example implants and cone beam CT) and become included. This is also the case when frequencies are adjusted, for instance as evidence accumulates that most crowns, bridges and implants last a great deal longer than five years.
Utilization Management
Another mechanism for ensuring affordability is utilization management. Utilization Management (UM), also called Utilization Review, looks at the appropriateness and medical necessity of dental services specific to a plan's benefits and claims processing policies – in other words, is the procedure covered under the patient's contract and does it meet the criteria for coverage? UM activities include both individual claim review, typically done prior to the claim being paid (i.e. pre-payment review), and aggregate review of utilization patterns using statistical analysis, most commonly done post-payment. UM may also include a pre-treatment estimate or pre-determination.
The majority of claims that are submitted are reviewed for administrative criteria (ex. patient eligibility, completeness of the submission, adherence to plan requirements) and are sent for automatic payment (auto-adjudication). The remainder are flagged for clinical review for medical necessity (representing about 5-10% of all submitted claims). Medical necessity refers to those procedures needed to manage disease, injury or pain, or to restore function.
Clinical review often takes place on two tiers or levels. First level reviewers often include dental hygienists who perform an initial review and can make medical necessity approval determinations. Those claims they believe should be denied or where the determination is uncertain must referred to dentist reviewers – most claims referred for clinical review are approved at this first level (only a dentist can deny a claim flagged for medical necessity review).
Dentist reviewers, also called dental consultants, review claims for potential denial based on medical necessity. These determinations are based primarily on evidence-based processing policies, but also require the consultant's individual judgement in interpreting the policy. Examples of what a consultant might look for include:
Overtreatment – providing services that are more intensive than justified by the clinical documentation provided (ex. doing deep scaling when a simple cleaning would suffice)
Upcoding – charging for a more expensive procedure than what was performed (ex. a surgical extraction when a simple extraction was done)
Unbundling – separating parts of a service into different components to increase reimbursement (ex. charging for individual X-rays instead of a full mouth series)
Claims sent for clinical review represent a subset of total claims submitted. Most procedures are routine and auto-adjudicated (automated) – examples include exams, consultations, X-rays, fillings and routine oral surgery. These procedures tend to be lower cost and constitute the bulk of procedures performed.
Reviewed procedures tend to be higher cost and lower frequency, and include crowns, root canals, periodontal treatments, crowns, bridges, dentures, implants, complex oral surgery (including impactions), and anesthesia.
In this article we have summarized the concept of affordability and how dental plan design and utilization management play a role in the decision making of employer groups. In the next blog in this series, we'll pick up with an overview of what employers look for in terms of accessibility, quality and innovation.
Michael D Weitzner, DMD, MS
Dental Director, Delta Dental of Virginia
Source: Mayes DS, Smithwick CL, et al, "Dental Benefits: A Guide to Managed Plans" (Third Edition), International Foundation of Employee Benefit Plans, 2012
Comments
comments