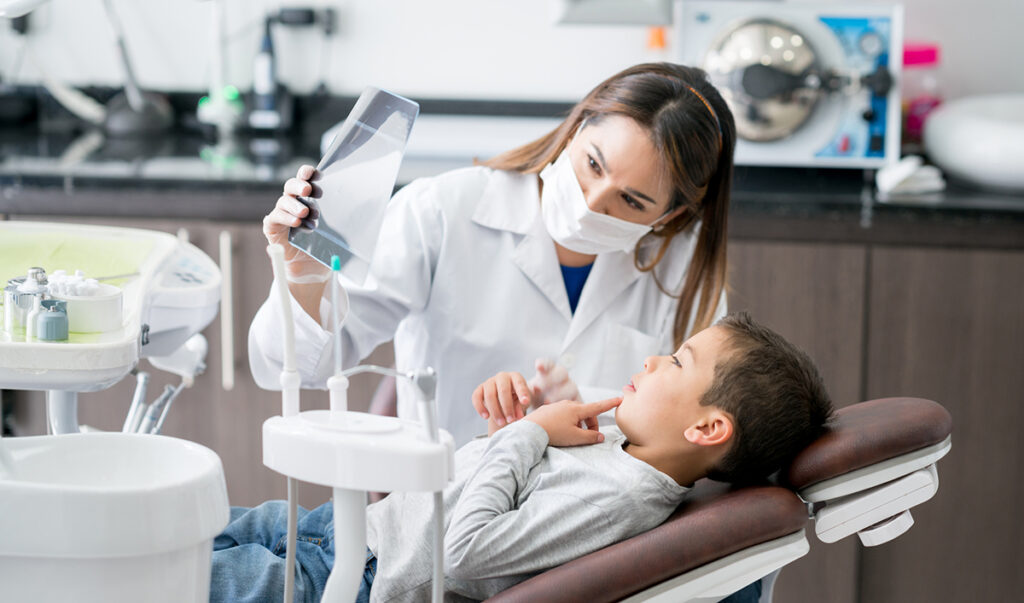 In celebration of International Women's Day, Delta Dental of Virginia would like to take a moment to introduce you to some of our women Foundation grant partners. We are privileged to be able to work with these dedicated individuals as part of the Delta Dental of Virginia Foundation grant program, and we're proud of the work they do to create healthy smiles in our communities.
Eastern Shore Rural Health System, Inc. — Dr. Tiffany Nightengale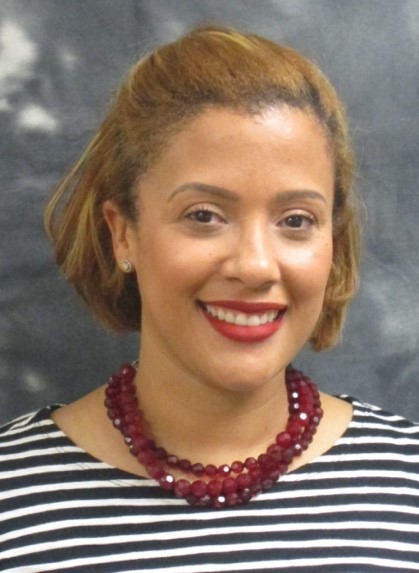 A native of Newport News, Virginia, Dr. Tiffany Nightengale knew at an early age she wanted to become a dentist after a minor bicycle accident. Her pediatric dentist was always her favorite health care provider, and she knew she would follow in his path after he saved her front tooth. She graduated with honors from the illustrious HBCU Virginia State University and then went on to pursue her Dental Medicine Doctorate from the University of Louisville (Louisville, KY) in 2006. After spending her first few years of practice in a variety of settings, she has settled into her love of community health with Eastern Shore Rural Health System, Inc., a Federally Qualified Health Center (FQHC) located on the Eastern Shore of Virginia.
Dr. Nightengale feels fortunate to serve a largely migrant population in her current practice, with the majority of patients coming from Hispanic and Haitian Creole backgrounds. Her ability to speak a number of languages conversationally helps to put her patients at ease and makes them feel welcome. She had the opportunity to participate in several mission trips to the Dominican Republic during her dental school years, and continues to participate in more local missions through the Virginia Dental Association's Mission of Mercy (MOM) — an event that provides dental care to the underserved — projects. She credits her parents for instilling a strong sense of volunteerism into her childhood via a range of activities from Girl Scouts to church ministries. In a pre-COVID era, Dr. Nightengale would count her hobbies as traveling, live concerts and Broadway musicals, but at the moment, she is focusing inward with reading, yoga and spending time with loved ones virtually.
Eastern Shore Rural Health System, Inc. — Dr. Christina Ulloa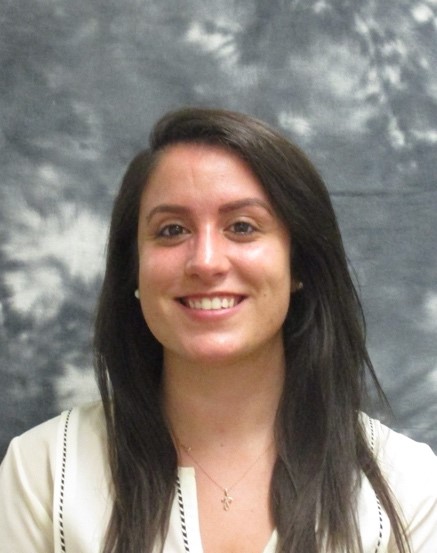 Born and raised in Miami, Florida and of Cuban descent, Dr. Christina Ulloa found her passion for dentistry at a young age. Unlike most kids, Dr. Ulloa enjoyed going to the dental office and gained interest in learning about all the different types of dental procedures. She quickly realized how much she enjoyed seeing others smile while being able to make a positive impact on their lives. Dr. Ulloa graduated Cum Laude from Florida International University with her Bachelors in Biological Sciences, and later graduated with her Doctor of Dental Surgery degree from Virginia Commonwealth University (VCU) School of Dentistry in 2020. While at VCU, she co-founded and was Vice President of the American Association of Public Health Dentistry where she solidified her passion for public health.
While on external rotation as a fourth-year dental student, Dr. Ulloa had the privilege of externing at Franktown Community Health Center and loved her time on the Shore. After her rotation, she decided she would love to serve the community of Eastern Shore and become part of a much bigger picture. She also noticed the number of migrant workers in need of dental care and knew her bilingual capabilities would help tremendously in providing quality care for the Spanish-speaking population. Eastern Shore Rural Health System, Inc., a Federally Qualified Health Center (FQHC), became the perfect fit for her. Being able to give back to the community and interact with individuals from all walks of life is something Dr. Ulloa cherishes. Outside of dentistry, she really enjoys cooking and spending time with family and friends.
Eastern Shore Rural Health System, Inc. — Dr. Randi Wingate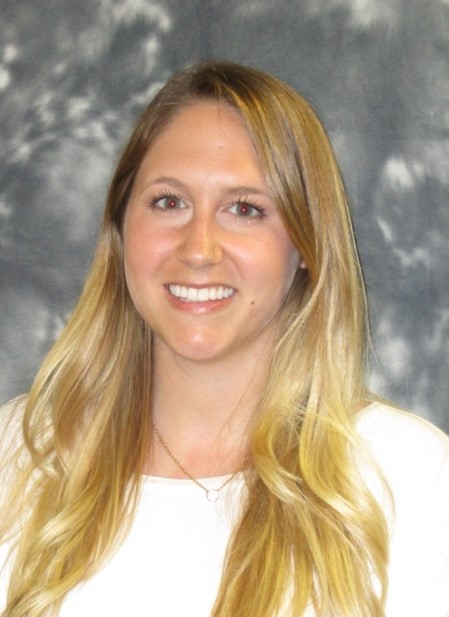 Dr. Randi Wingate grew up in rural northern Vermont, where she first developed her interest in dentistry after several close mentors and teachers instilled in her an interest in science and a passion for education and service. During her undergraduate studies, she had the opportunity to serve on several dental mission trips in the Dominican Republic, which further solidified her passion for public health. She attended the Virginia Commonwealth University (VCU) School of Dentistry from 2012-2016, where she remained actively involved in numerous public health initiatives on campus and attended various Virginia Dental Association Missions of Mercy (MOM) — an event that provides dental care to the underserved — projects. These experiences inspired her commitment to expanding dental services for people in need, specifically those from rural communities.
Dr. Wingate began working as a dentist with Eastern Shore Rural Health System, Inc. in 2016. In this role she has had opportunities to blend interests in public health, education, leadership and service. In 2019, Dr. Wingate helped form a partnership with the Eastern Shore Community College that resulted in the development of two new dental assistant training courses within her local community. She has also participated in a year-long training as a Scholar with the National Oral Health Learning Institute through the National Network of Oral Health Access. When not practicing dentistry, Dr. Wingate enjoys spending time with her husband and her three cats. Her favorite hobbies include cooking, baking, repurposing old furniture, kayaking and reading.
Bland Ministry Center — Tonya A. Parris-Wilkins
Dr. Tonya Parris-Wilkins is the Dental Director for the Bland Ministry Center in Bland, Virginia. During her tenure, she has supervised the expansion of dental services to the underserved citizens of Southwest Virginia via the opening of Big Walker Dentistry, a charitable, five-operatory state-of-the-art facility. In addition, she currently serves as an adjunct dental faculty member at Wytheville Community College supervising the clinical work of hygiene students. Previously, she owned and operated Southside Family and Cosmetic Dentistry in Colonial Heights, Virginia. She was featured in the Eastern Virginia Bank (EVB) Potential of Women Entrepreneurs Realized (POWER) campaign which recognizes successful female business owners across the Commonwealth of Virginia.
Prior to running a private practice, Dr. Parris-Wilkins oversaw the dental program of the largest federally-qualified health center organization in Virginia-Central Virginia Health Services (CVHS). During her tenure with CVHS, the dental program expanded from four to ten sites and doubled the number of those in need that received treatment. Dr. Parris-Wilkins began her career as an Assistant Professor in the Department of General Practice at Virginia Commonwealth University (VCU) School of Dentistry.
Dr. Parris-Wilkins obtained her Bachelor of Arts degree from the College of William and Mary and her Doctor of Dental Surgery degree from VCU. She completed a general practice residency at The University of North Carolina at Chapel Hill. She is a Master of the Academy of General Dentistry and a Fellow of the American Association of Hospital Dentists.
In 2012, Dr. Parris-Wilkins created the Parris Wilkins Scholarship, the first endowed scholarship in VCU's School of Dentistry to benefit African-American students. In 2015, she was appointed to the Virginia Board of Dentistry by Governor Terry McAuliffe, ascending to the presidency in 2018. In 2020, she was appointed to VCU Board of Visitors by Governor Ralph Northam.
Dr. Parris-Wilkins currently resides in Wytheville, Virginia with her husband Joseph D. Wilkins, D.P.T., M.S.H.A. and their three children.
Lucy Corr Dental Clinic — Patricia Brown Bonwell, RDH, BSDH, MS, PhD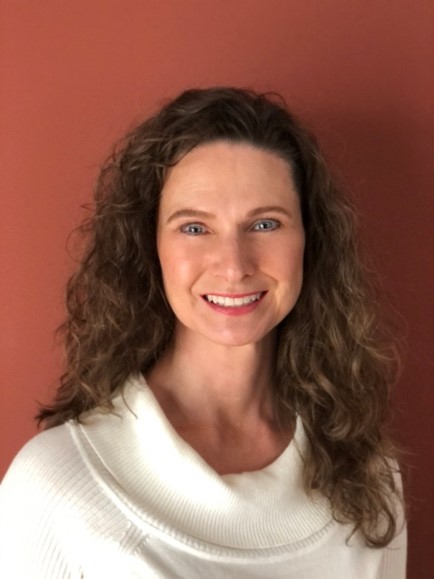 Dr. Patricia B. Bonwell, RDH, BSDH, MSG, PhD is a Registered Dental Hygienist and a Gerontologist. She is the Dental Clinic Coordinator for the Lucy Corr Dental Clinic, and oversees the rotation of dental hygiene students at that site. She is also an Assistant Professor for the Virginia Center on Aging's Geriatric Education Center at the Virginia Commonwealth University (VCU) College of Health Professions, and for seven years was an Adjunct Assistant Professor for the Dental Hygiene Program at the VCU School of Dentistry, serving as Course Director of the Program's Public Health and Community Dentistry Public Health courses. For the Community Dentistry Public Health course, she oversaw the completion of community dental health projects in various community site settings including pre-schools, elementary schools, battered women shelters, mental health sites, university programs, nutrition sites, older adult housing sites, adult day centers and long-term care settings. Final project findings presented by several students of her Community Dentistry Public Health course received awards from the American Association of Public Health Dentistry.

Dr. Bonwell received a Bachelor of Science Degree in Dental Hygiene, Cum Laude, a Master of Science Degree in Gerontology, and a Doctorate of Philosophy in Health Related Sciences with a focus in Gerontology, all from the Medical College of Virginia (MCV)/VCU.  She was awarded, by the Department of Gerontology, the A.D. Williams Award, which recognizes outstanding academic and professional performance.

Dr. Bonwell was recognized as one of the Fifty Outstanding MCV/VCU Dental Hygiene Program Alumni for the Program's 50th Anniversary.  Dr. Bonwell is a member of Sigma Phi Omega, the National Gerontology Academic Honor and Professional Society; Sigma Phi Alpha Dental Hygiene Honor Society; the Gerontological Society of America; and the American Dental Hygienists' Association.  She is a member of the Virginia Health Catalyst's Board of Directors. She has received grant funding from various resources and conducted research and authored and co-authored successful peer reviewed publications.  She also has an educational module published in the American Association of Medical Colleges' MedEdPortal and has presented various Continuing Education courses. Dr. Bonwell is an appointed Member of the Virginia Board of Dentistry.  

Dr. Bonwell has a strong focus on improving and maintaining the oral health of members of the geriatric population. For approximately ten years, under her direction, the Lucy Corr Dental Clinic has served over 1,300 patients and provided over $2 million worth of free dental services to uninsured older adults, who include Lucy Corr residents, as well as eligible uninsured older adults residing in surrounding communities. 
Crossover Healthcare Ministry — Dr. Velma Barnwell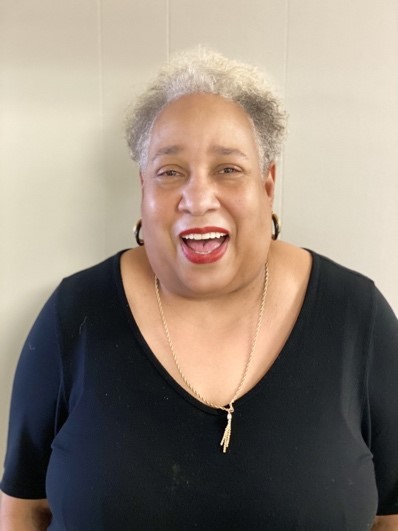 Dr. Velma Barnwell has called herself the worst dental patient. Growing up, she despised going to the dentist, fearing the pain and discomfort that could happen during an appointment. She brings this deep empathy and understanding to her patient care at CrossOver Healthcare Ministry, where she has served as the Dental Director since 2019.
Dr. Barnwell initially wanted to be an orthodontist, but she quickly realized dentistry was a way to provide care to patients that she understood could be painful and uncomfortable. She was inspired to enter a field involving care from her father's career as a doctor. Dr. Barnwell has experience in all settings of dentistry: from private practice, to the Newport News local health department, to safety net clinics. She notes these experiences in diverse clinical settings as the inspiration for now providing care to low-income, medically underserved patients in a comfortable, welcoming environment. Dr. Barnwell currently practices dentistry part time at two safety net clinics in the Richmond area.
Crossover Healthcare Ministry — Lisa Schaub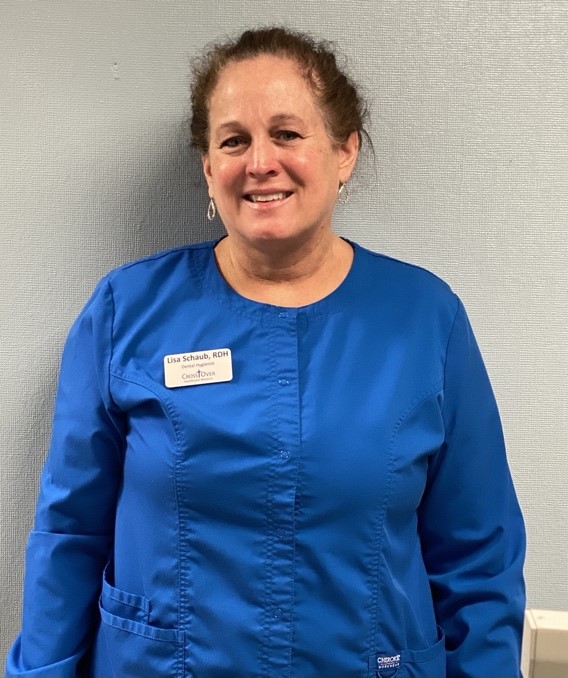 Lisa Schaub has been a dental hygienist with CrossOver Healthcare Ministry since 2009. She graduated hygienist school in 2006, quickly entering the world of private practice. After a few short years, she realized she wanted to care for patients in a different setting. She sought out a clinic where patients are provided with the care they need, when they need it most.
Mrs. Schaub's favorite part of her current position is the patients. Since she's been working at CrossOver for so many years, she's been able to build long-standing relationships with many of the patients at the clinic. She is energized when she goes to call a patient back into the dental clinic and they are excited to see her for their appointment. Mrs. Schaub is also grateful that CrossOver can treat families, including parents and children, in a trusting environment at the clinic due to Medicaid expansion. She is able to provide life-changing oral healthcare services and education to multiple generations through her work, increasing the health and quality of life for patients. Outside of work, Mrs. Schaub loves the beach and spending time with family. She has four grandchildren, three of which were born in 2020.
For more information about our 2021 grant recipients and the great work these organizations are doing across the state of Virginia, visit DeltaDentalVA.com/foundation.
Comments
comments