As we celebrate a greener world on Earth Day, there are ways you can help save energy and reduce waste, even while brushing your teeth! Changing your routine doesn't have to be huge. Even small things, such as remembering to turn off the tap while brushing, may help reduce water waste. Here are a few tips to help boost your planet-saving efforts.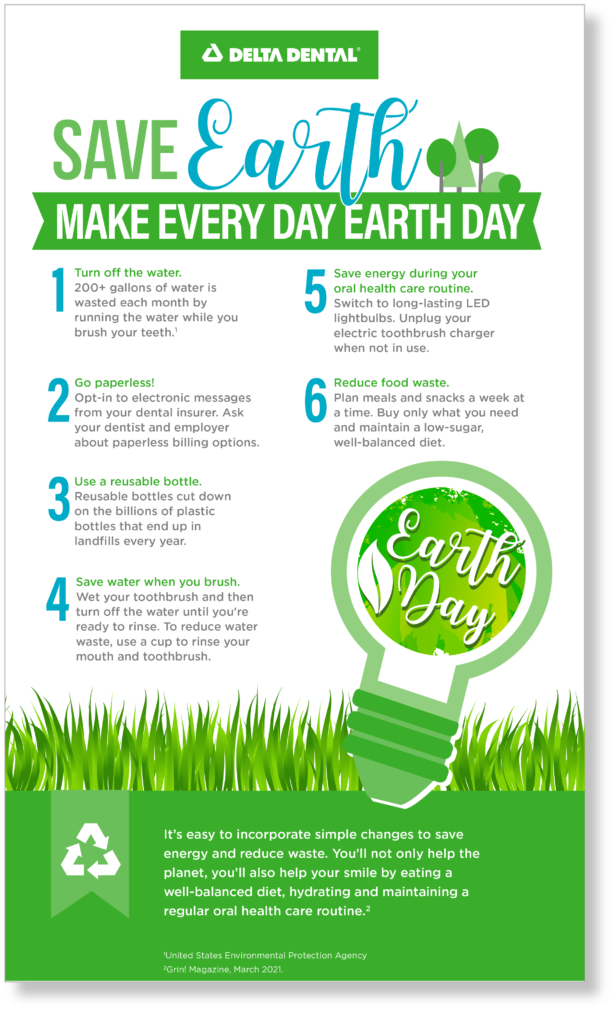 It's easy to incorporate simple changes to save energy and reduce waste. You'll not only help the planet, you'll also help your smile by eating a well-balanced diet, hydrating and maintaining a regular oral health care routine.
Read more from grin! magazine.
Comments
comments