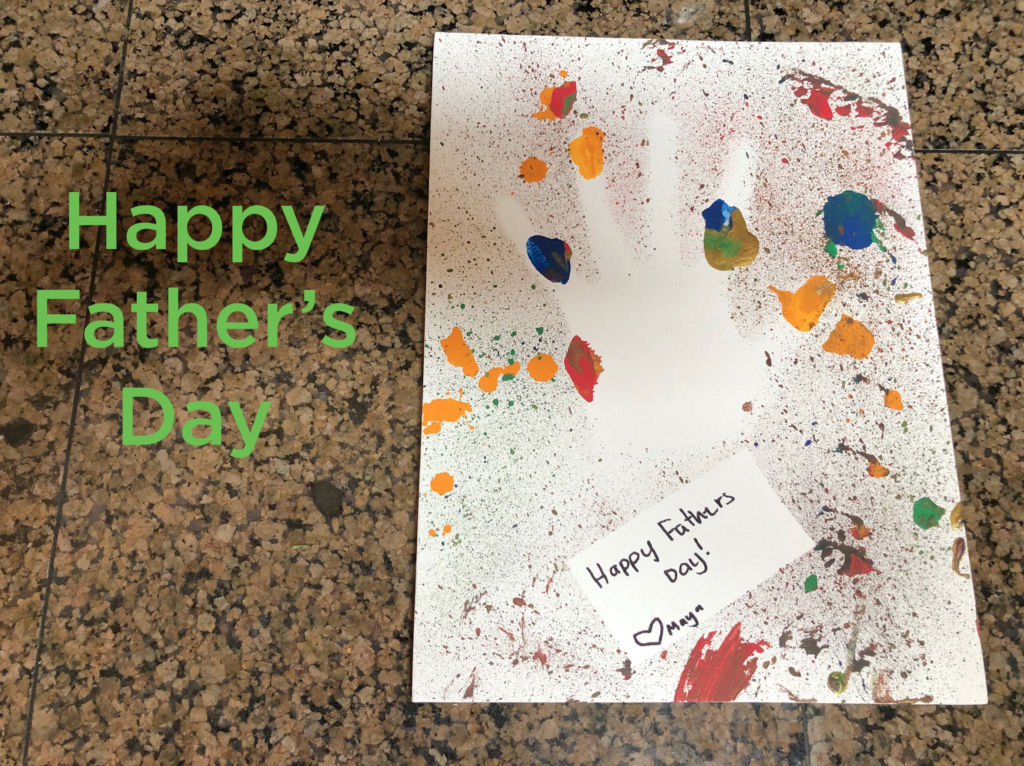 Are you and your kids like many of us who are struggling to find a meaningful gift for Dad this Father's Day? If he's working from home instead of the office, like many have the past year, perhaps a tie isn't what he needs. Every dad loves a personal gift that he can use to decorate his desk area or a special place at home.
We have a personal Father's Day DIY craft project that's fun and makes use of an old toothbrush!
This Father's Day DIY craft uses very few items, and the final product is dependent on wherever your creative spirit takes you. There's no wrong or right way to do this, but you will want to use an old sheet, paint drop cloth, or even a tarp to keep the paint from getting on anything important like the floor. Ready to get started your DIY project?
Here is a list of items you need:
Old toothbrush (Cleaned – run it through the dishwasher)
Drop cloth, tarp, or old sheet to protect the floor
Canvas or paper
Paint, any paint will do as long as it's watered down and runny
Painters tape, masking tape, or any tape that's about 1-2" wide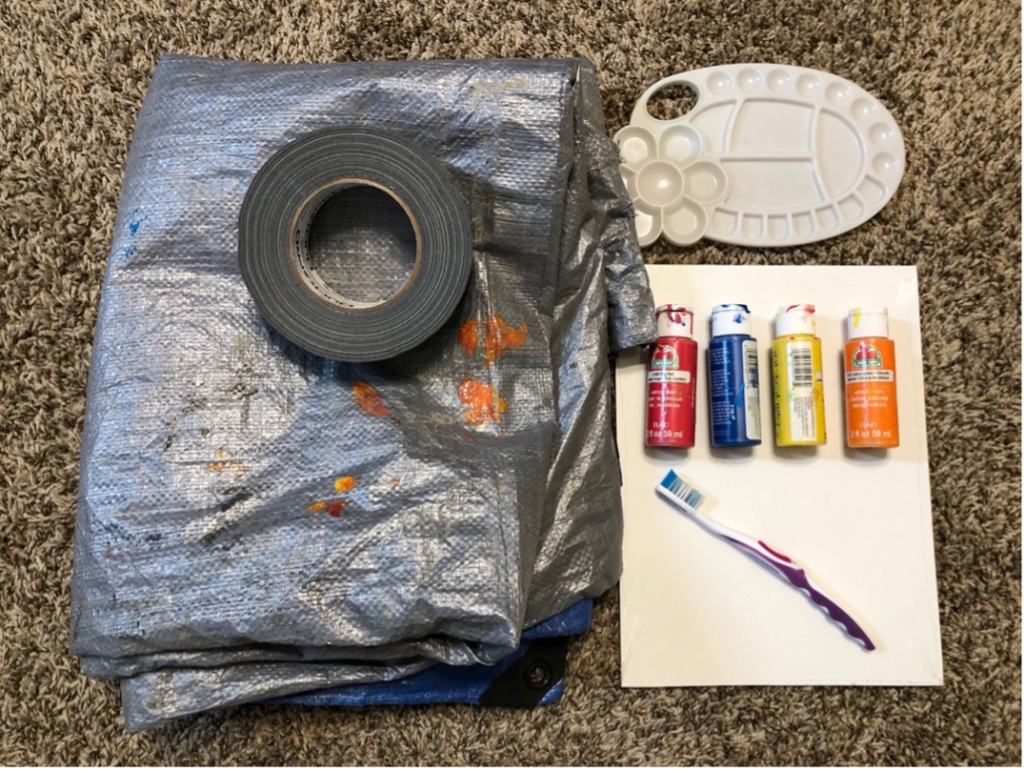 Optional Items:
Any other items that you can use to add more texture to your artwork like a brush, sponge, etc.
A paint tray (bowls or a paper plate will also work)
Instructions:
Find a spot with enough room to make it easy to clean up paint in case it splatters or spills.
Lay out the tarp, sheet, or drop cloth with enough room to protect against a spill.
Tear off a 3-4" section of the tape, and tape it to the paint canvas somewhere near the bottom and in the middle. It doesn't have to be perfect.
Get your favorite colors of paint and pour into a paint tray.
Place the canvas or paper in the middle of the tarp, then have your child place a hand somewhere on the canvas.
With the other hand, dip the toothbrush in one or as many colors of the paint as you'd like. With the head of the toothbrush pointing downward, flick the bristles fast enough that the paint splatters in small droplets over the hand and across the canvas.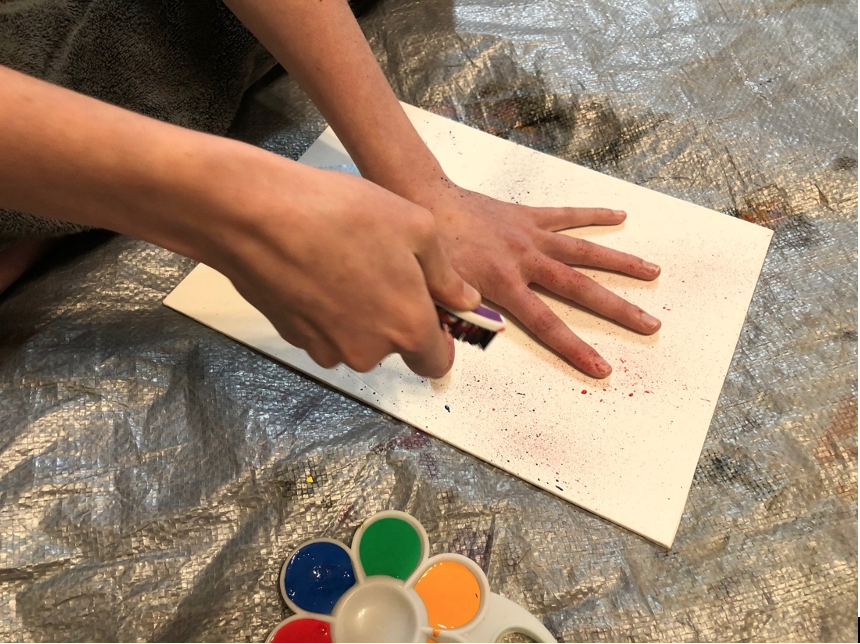 Do this as many times as you'd like with as many colors as you want for your desired effect. Just make sure to keep the hand in the same spot on the entire time!
*Optional – Use the handle of the toothbrush, or any other item that will drip lines or drops of paint on the canvas. Create patterns or shapes by dripping paint over the hand, tape and anywhere else.
When you're satisfied with your art, remove the hand and let the paint dry for an hour or two. Then remove the tape and have your child write "Happy Father's Day" and sign and date the painting in the white space left by the tape.
That's it! Dad will be so excited.
Need more fun craft ideas? Visit our Blog Here.
Comments
comments