Delta Dental of Virginia recently partnered with the Roc Solid Foundation to build new backyard playsets for children diagnosed with cancer. Throughout the ongoing partnership, Delta Dental Team Members completed four playset builds. Additionally, Delta Dental provided 7,000 bamboo toothbrushes, floss and toothpaste for 3,500 ready bags, delivered to families that have unexpected hospital stays after a cancer diagnosis.
New policy encourages Delta Dental team members to volunteer in the community
At Delta Dental of Virginia, our mission is to "create healthy smiles in the community through our people, access to quality oral care and health-related products and services." This includes taking time to serve the communities where we live and work.
Recently, we implemented a new Volunteer Time Off (VTO) policy which not only provides flexibility to our team members to participate in volunteer opportunities, it also incentivizes employees to serve their community. Each Delta Dental team member is provided up to eight hours of dedicated VTO to give back. This amounts to nearly 2,000 hours of opportunity to serve communities throughout Virginia.
Smile Ambassadors are changing the game
This year, roughly 60 Delta Dental team members have assisted in building four backyard playsets for children diagnosed with cancer. Many of these builds were organized by a volunteer group of employees called the Smile Ambassadors.
Smile Ambassadors are Delta Dental team members representing each department within the company.
Delta Dental of Virginia Smile Ambassadors:
Are passionate about the community and helping to make it a better place
Exemplify a positive, can-do attitude
Enjoy working as a team
Demonstrate leadership potential
Possess strong communication skills
Smile Ambassadors was created after Delta Dental team members asked how to get more involved with the Delta Dental of Virginia Foundation and community support efforts. In addition to leading volunteer teams, Smile Ambassadors help guide the company's strategy related to philanthropy, volunteerism and environmental stewardship.
Delta Dental of Virginia Foundation is dedicated to our communities
Since 2012, the Delta Dental of Virginia Foundation has been dedicated to improving oral health in the communities it serves. The Foundation has contributed more than $6 million to support countless oral health safety-net providers and made an additional statewide contribution of more than $4 million in 2020 to support Virginians impacted by COVID-19.
Learn more about Delta Dental's impact on the Virginia community: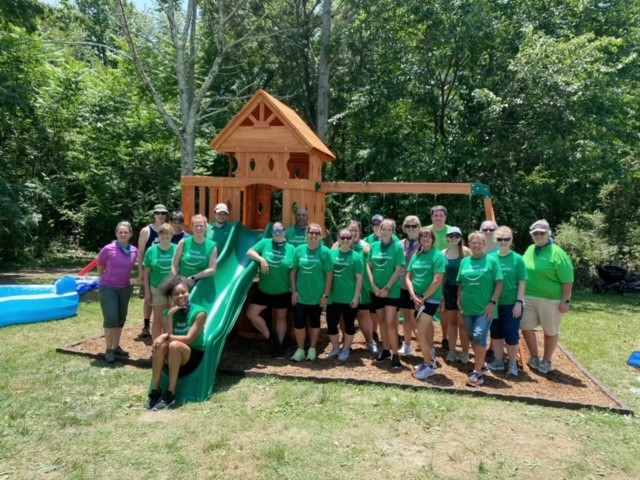 Comments
comments