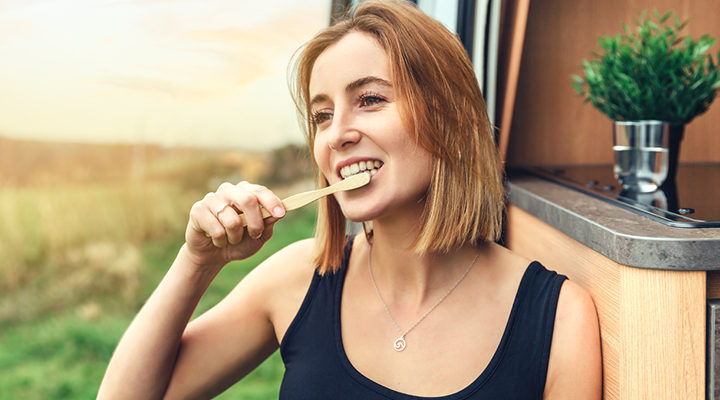 Environmental consciousness plays a critical role in the decision to support a company and its products for today's consumers. A recent study from First Insight and the Baker Retailing Center at the Wharton School of the University of Pennsylvania found that 62 percent of Gen Z and millennials and 54 percent of Gen X participants seek more sustainability in the products they buy.
As society shifts towards prioritizing eco-friendly businesses, it may be an opportunity for dentists to embrace the change, consider adopting green practices and put sustainability at the forefront of their business model.
The importance of eco-friendly dentistry
Implementing practices that support eco-friendly dentistry isn't just a passing trend. Like many industries, dental has a sizable carbon footprint in addition to its use of toxic substances. As such, it's becoming important for dental clinics to follow the lead of other industries by starting to think green. By focusing on a strategy of reduction, dental offices can minimize their carbon footprint to help fight climate change and improve the environment for future generations.
Ways to make the dentist office more eco-friendly
Making your dental office more eco-friendly isn't all that different from how large corporations implement sustainability practices. To make environmental consciousness a priority, dentists can start by following the same three pillars: reduce, reuse and recycle.
Reduce
To make offices more eco-friendly, dentists can reduce waste and their environmental impact by cutting down on the following:
Bibs: Not all exams and cleanings are going to be messy. Instead of automatically attaching a bib, offer your patients the choice.
Fluoride trays: Rather than using single-use items like a fluoride tray, use a small brush to apply fluoride varnishes. Brushes are just as effective and can make a huge difference in eliminating unnecessary waste.
Paper: Eliminate paper waste by going digital for all reports, records and x-rays. In addition, ask vendors to send digital communications to save from junk mail piling up in your mailbox and be conscious about your own mailers.
Reuse
A recent National Resources Defense Council report revealed that "plastic production contributes to planet-warming greenhouse gas emissions at every point in its life cycle." Dentists can conserve resources by limiting single-use plastics as much as they can. Instead of discarding and replacing your dental instruments after every use, invest in high-quality, reusable tools that can be sterilized.
Recycle
For hygienic reasons, not all dental equipment can be reused — but they can be recycled. When choosing between landfill and recycling, choose to recycle the following:
Plastic cups
Paper and cardboard
Any item with a recycling symbol and number on them
You can also reach out to programs like The Colgate Oral Care Recycling Program, which accepts the following items and recycles them into new plastic products:
Toothpaste tubes and caps
Toothbrushes
Toothpaste cartons
Toothbrush outer packaging
Floss containers
For more ways to make your dental office eco-friendly, check out this list of 80 changes you can make from the American Dental Association.
Comments
comments