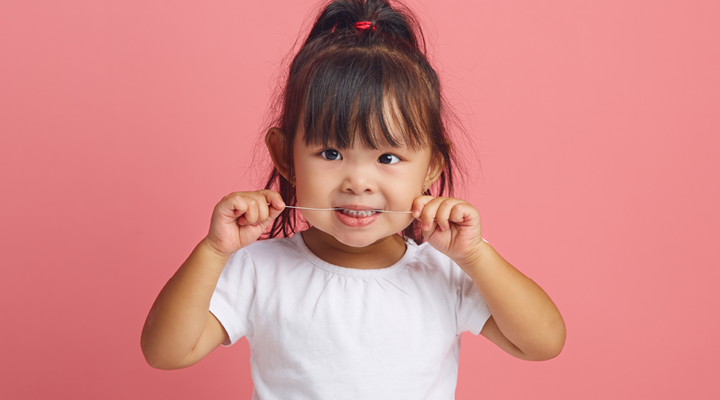 Your smile is a powerful asset, and maintaining it begins with prevention. Unlike traditional health insurance, which focuses on treating symptoms, dental insurance focuses on preventing them!
As a Delta Dental of Virginia member, you have many preventive dental care options available. Many of them are fully covered under our plans.
What is preventive dental care?
Preventive dental care refers to proactive measures that help maintain and promote good oral health while preventing dental problems before they occur or worsen. The primary goal of preventive dental care is to keep your teeth and gums healthy, reduce the risk of dental issues and minimize the need for more extensive and costly treatments in the future.
Preventive dental care in the dentist's office
Visiting your dentist twice a year is one of the most important parts of preventive dental care. Your dentist can detect and treat any new dental problems before they become serious and need more invasive treatment.
Preventive dental care services generally include bi-annual oral exams and cleanings. Usually, exams and cleanings go hand in hand.
Prophylaxis – This is a routine, preventive cleaning for people who have healthy teeth and gums overall. It's the most common type of dental cleaning. This article focuses primarily on prophylaxis.
Gross debridement – People who haven't been to the dentist in over a year, or who have extensive plaque buildup, can benefit from a gross debridement. It's similar to a typical prophylaxis, but it may take longer. The main purpose of debridement is to determine if there are any issues that weren't initially diagnosed before the dental cleaning.
Before you leave, your dentist may examine your mouth, teeth, and tongue to check for signs of disease.
Additional services may include X-rays, sealants and fluoride treatments.
At Delta Dental of Virginia, we believe that everyone deserves good oral health. That's why many preventive dental care services are fully covered under our plans.*
*Plan coverages vary. Please refer to your individual plan for more information regarding your coverage.
Preventive dental care at home
Preventive dental care doesn't just happen at the dentist's office. Proper brushing and flossing at home are also considered some of the best ways to prevent oral health problems such as tooth decay. The American Dental Association (ADA) recommends brushing twice a day with a fluoride toothpaste and flossing once daily to prevent cavities and gum disease.
In addition to good oral health care habits, focusing on a healthy diet that's low in sugar has also been shown to prevent dental health problems.
Delta Dental of Virginia has your preventive dental care covered
Not sure what is covered by your Delta Dental of Virginia plan? Here's how to find what services are available under your coverage:
Online – Visit our member portal to log in or create an account. You'll be able to verify your dental benefits via this online portal before making an appointment.
Phone – If you want to speak to one of our customer service reps regarding your benefits, give us a call. Click here to contact us.
Looking for a dentist? Use our handy provider search tool.
Comments
comments