As today is Thanksgiving, it is time to reflect on what we are most thankful for. My family has this tradition of saying what we are thankful for before Thanksgiving dinner. We go around the table and one by one share our gratitude with the whole family.
So for a taste of the table here at Delta Dental of Virginia we asked employees, "What are you Thankful for?" and here's what they had to say:
"I'm thankful for being cancer free!!!" -Ellen Drewery, Provider Relations Specialist. (Featured Above)
"I'm thankful for my health." –Michele Minter, Product Manager
"I'm thankful for my family." –Tessa Graybill, Credentialing Representative. (Featured at Right)
"Among the many blessings in my life, I'm thankful to be starting my own family in April with such a supportive man who is going to make a wonderful father." –Jamie Akers, Communications Manager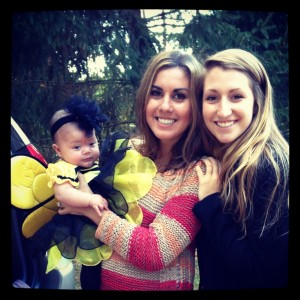 "I'm thankful for my beautiful granddaughter and my grandchild-to-be." –Dr. George Koumaras, Dental Director (Featured at Left)
"I am thankful for the many blessings in my life – health, love, friends, family, laughter, security." –Liz Burford, Market Manager
What are you thankful for this year? Leave a comment telling us, post on our Facebook wall or message us on Twitter.
Comments
comments