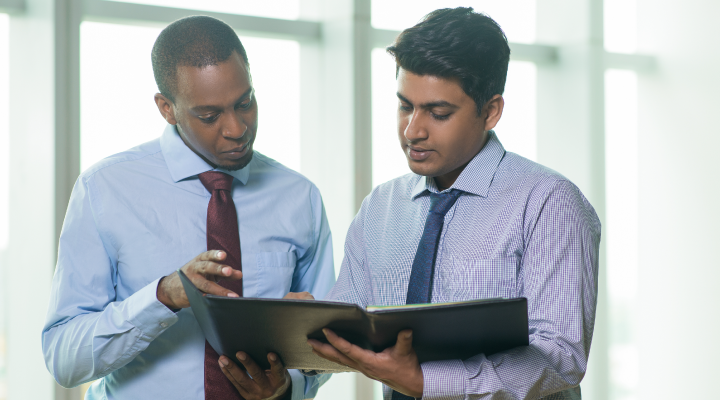 You're finally ready to choose a dental plan for your employees – great decision! A recent study looked into just how vital dental benefit plans are to employees. A resounding 82% of those in this study said dental insurance was "very important." What's more, 54% agreed that "dental insurance is a 'must-have.'" That means that over half surveyed felt that an employee dental plan was necessary for them to take the job.
Choosing a dental plan can be a confusing and complicated task, even to a seasoned business owner. The best plan for one company might not necessarily be the best plan for another. Here are the factors you should consider when choosing what to offer in an employee dental plan.
Age and Dental Benefits
The age groups of your employees are important to consider when evaluating their dental needs.
Employees between the ages of 20-39 are less likely to have poor oral health. This age bracket is also more likely to have children. They appreciate tools that encourage kids to practice good oral health habits.

A few of the more common dental concerns for this age group include gum disease, teeth grinding and root canals, so reminders about preventive care can go a long way.
Employees between the ages of 40-59 appreciate a dental plan that covers more restorative procedures.

Missing teeth, increased sensitivity and dry mouth are more common for this age group.
Adults in the 60+ age range are more likely to face more complicated conditions and need a dental plan that covers full restorations.

Bridges, dentures, dry mouth and dental implants are more frequently required by those over 60.
Prevention is key. While medical insurance primarily focuses on treatment, prevention is fundamental to dental insurance. What types of services does the dental insurance plan cover? Each policy option will differ, so be sure to read them carefully. If you have any questions, we're more than happy to speak with you about your options for offering dental benefits. Insurance plans that emphasize preventive and diagnostic care are optimal. Most dental problems, such as cavities, are nearly 100% preventable with proper dental care.
Work within your budget. As an employer, it's important to understand what your payment obligations are when it comes to employee dental plans. In addition to monthly premiums, there can also be a cost-sharing arrangement for your employees' services.
Be sure to familiarize yourself with deductibles. This is the amount that members must pay before the insurance company pays for all or a portion of the costs. Deductibles vary. Lower-priced premiums typically have higher deductible amounts. There are also plan maximums. The higher the annual maximum, the higher the premium.
Pick a plan with a large network. How many dentists will be in-network locally? When choosing a dental office, all age groups said that it was "very important" that their dentist accept their insurance. Make this an easy win by selecting a plan with a large network of dentists in your area.
Do you have any employees that work in different states? Do they regularly travel? An affordable dental plan doesn't mean much to employees traveling if it only provides access to a small, localized handful of in-network dentists. Make sure you choose an employee dental plan that offers both lower costs and a variety of dentist choices.
Regardless of the dental plan you choose, making the decision to give your employees dental insurance is the right choice to make. After all, prospective employees are paying attention to dental plans. Your business's dental benefits package can genuinely make an impact on retention and attrition. Delta Dental recommends that you consult with your broker or consultant when evaluating a dental plan.
For more information on insurance plan options for employers, click here.
Comments
comments