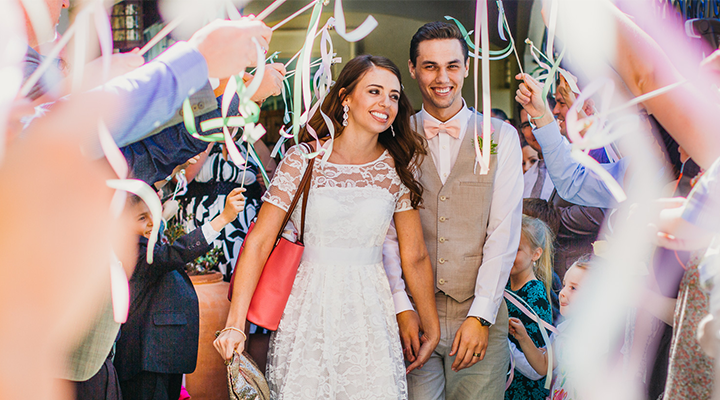 Newlywed life is bliss. But once you freeze the cake topper, preserve the bouquet and return from the honeymoon, it's time to tackle less-exciting responsibilities. One of those is considering health insurance after marriage.
Luckily, we have 3 tips to make that process easier:
1. YOUR PLAN OR MINE?
If you and your spouse are covered under two separate plans, consider which one to keep.
Which best accommodates your health needs?
Which makes the most financial sense?
Which accounts for life changes, such as a growing family?
Also look to see if your plans have coordination of benefits (COB) provisions. With COB, your benefit carriers will work together to make sure you get the most out of your dental benefits. In that case, you both may want to keep your health insurance after marriage. Make sure to check with each carrier to see how it administers COB before you make a decision.
2. MAKE CHANGES WITHIN 30-60 DAYS
Outside of open enrollment, dependents can be added to a plan during a special enrollment period, which varies from 30-60 days after tying the knot. Contact your insurance provider to learn about your policy specifics and details, like if your spouse will be subject to a waiting period.
3. FOR RICHER OR POORER
When adding a partner, you may face a potential rate increase. Keep in mind that things like your deductible and premium may change. And if you're insured through your employer, you may notice a small difference in your paycheck.
Here's to many more milestones!
Still need to add dental insurance to your list? Check out our family plans here.
Comments
comments