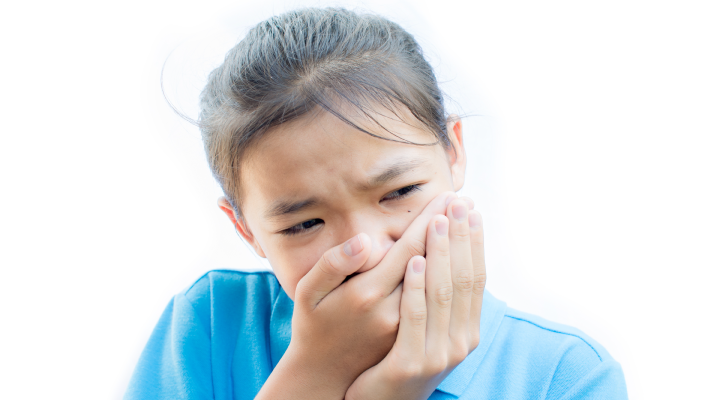 Every year kids miss school due to dental problems and spend an entire day sitting in a dentist's chair rather than their school desk. The dental health of children is critical to their overall health and well-being. Poor dental health may impact important parts of a child's development when their oral health isn't properly cared for.
Dental problems and daily life
When anyone (adult or child) experiences pain or discomfort in the mouth, it may impact their ability to function. They might experience:
Decreased ability to concentrate due to pain
Decreased self-confidence from an unhealthy smile
Lower attendance rates because of dental appointments
Decreased performance, whether that's lower grades or abilities at work
Change in ability to speak correctly
The dental health of children in school
Dental problems may lead to children missing partial lessons or entire days of school. A recent study showed that 30% of children ages six to twelve missed school due to dental problems. The results include treatment that goes beyond preventive care and does not include regular bi-annual dental appointments. In 2016, children in the U.S. missed more than 9,000,000 school days due to dental issues.
The dental health of children is vital to their development but it can be difficult to help children develop good oral health habits. In fact, some parents argue that getting their kids to brush and floss is more challenging than having them do their homework or make their bed. Establishing good oral health habits early may lead to a healthier smile throughout your child's life.
Here are some tips to encourage your school-aged children to partake in oral health routines:
Use your child's favorite song or short video clip as a timer (Make sure it's at least two minutes long)
 Stick to an oral health routine, even when on vacation or after a long day
Be a good role model by brushing and flossing your teeth
Reward good oral health behavior by adding it to a reward chart or simply giving an energetic high-five
Read books that encourage good oral health
Let your child pick out their toothbrush and toothpaste
Click here to learn more about kids' oral health.
Comments
comments