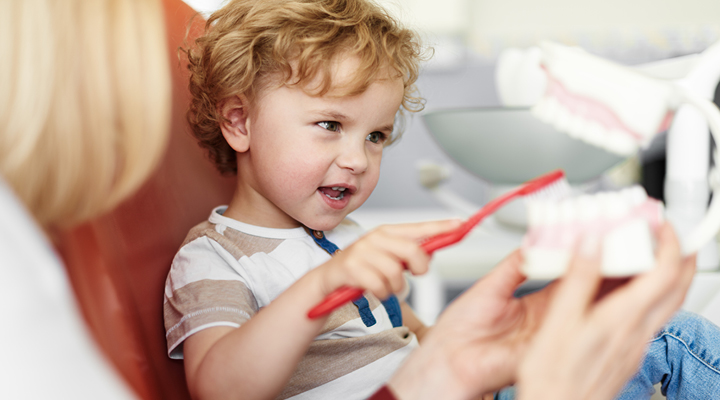 It goes without saying that you and your kids are at different points in your life, but does that mean you need different dentists? If you are unsure whether you need both a pediatric dentist and a general dentist, this article may help!
Pediatric Dentists vs. General Dentists
Although pediatric and general dentists have the same goal (to promote and enhance oral health), there are many differences between the two regarding training, patient demographic and experience.
When to see a pediatric dentist
Adding a pediatric dentist may make visits to the dental office less stressful for some families. This is because pediatric dentists have special skills to make the experience fun. You may want to use a pediatric dentist if:
Your children have dental anxiety. Pediatric offices are designed with kids in mind. They are often decorated with bright, fun colors and have toys available. This alone can make an anxious child feel more at ease.
Your child has special needs. If your child has autism, down syndrome, cleft palate or any other special needs condition, a pediatric dentist will have the experience to make the visit more comfortable.
A general dentist may not see a young child. Sometimes, a general dentist may not feel comfortable treating a young child. If this is the case, choose to visit a pediatric dentist.
When to have a general dentist for the entire family
Many families choose to have one dentist for the entire family. This is perfectly acceptable! A single dentist for your family may make sense if:
Your family has a longstanding relationship with a specific dentist. Years of knowing each other will help all members of the family feel at ease when they see the dentist.
Your family has older children. Tweens and teens are more patient than little kids. They know what to expect and are open to new environments.
Convenience is important. If it is easier for you to gather the entire family to go to the dentist at one location, seeing a general dentist makes the most sense. If you are more likely to make regular appointments at a single dental office rather than a pediatric and general dentist office, go with the general office.
Oral health is the goal
Deciding to use a pediatric dentist for your children or a general dentist for the entire family is a personal decision. Both dentists will provide excellent care and keep your mouth healthy. The most important thing is to have all members (even babies and toddlers) see the dentist regularly.
Comments
comments