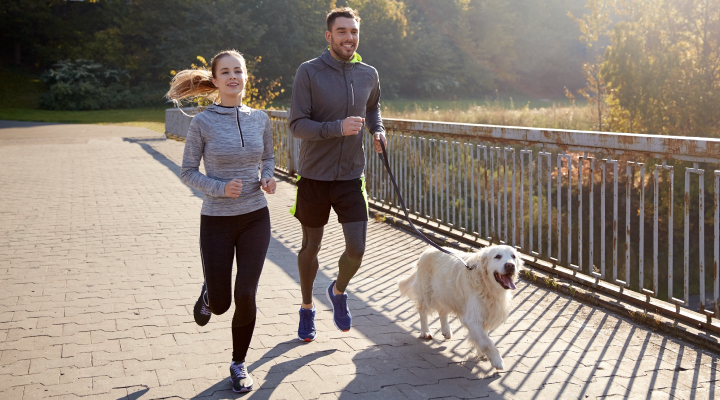 Running is synonymous with health and fitness. Whether you get your miles in on the treadmill or around your favorite park, there are definite benefits to running.
Here are a few:
Stronger Body
Propelling yourself forward is what makes running possible, and that requires some serious leg power. Your leg muscles are the primary muscles that move you, and the more you use them, the stronger they get.
Healthier Heart
Whether you call it aerobic exercise or cardio, running increases your heart rate and breathing rate for a sustained amount of time. And regular cardio sessions help keep your heart strong and healthy. A 2014 study found that runners had a 45% lower risk of cardiovascular disease.
Pro Tip: Brush up for a reduced risk of heart disease.
Happier Smile
The term "runner's high" refers to the feeling runners experience and can be attributed to the endorphins that are released. Endorphins trigger a positive feeling in your body, which can help reduce stress and anxiety, and also make you smile.
Smiling isn't just a side effect—it can improve your performance. Smiling during your run can lower your perceived effort. Wondering how to improve your pace? In addition to following a training schedule, put a smile on your face to give your performance a boost.
Are all of these benefits getting you amped for an after-work run? Before you lace up your shoes, make sure you're properly fueled and hydrated.
Switch up your exercise routine with these workout ideas:
Comments
comments