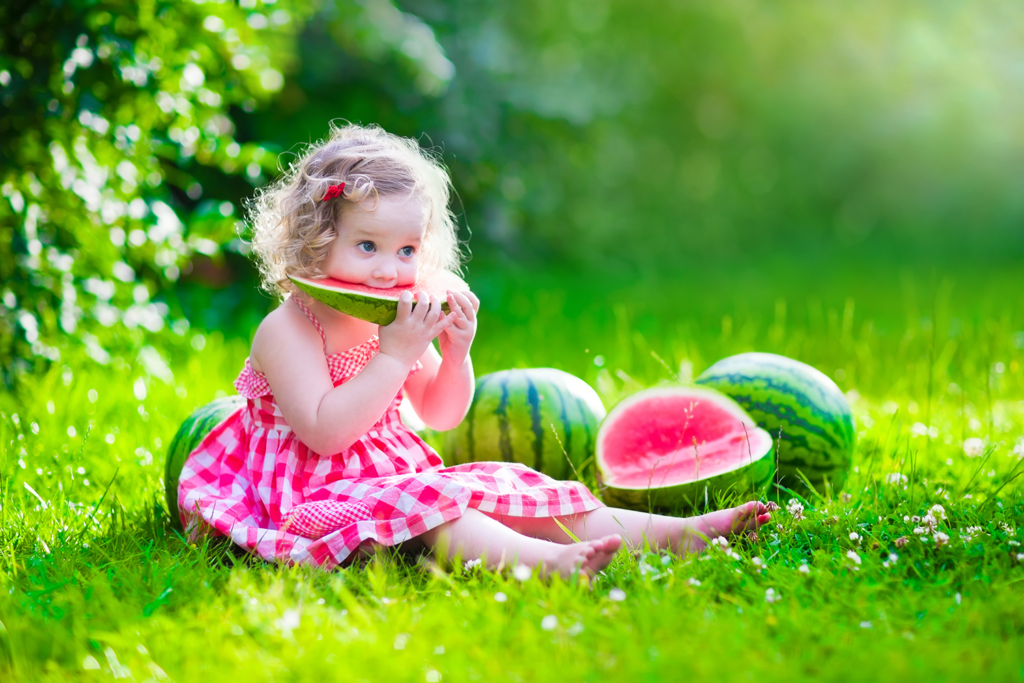 We all know how important brushing our teeth and visiting the dentist are to a healthy smile. But just what role does diet play in your oral health? Proper nutrition is much more important to our teeth than we give it credit for. The foods you choose can have a huge impact on the health of your teeth and gums, and consuming too much sugar and non-nutritious foods can put you at risk for tooth decay.
While tooth decay is the most common chronic childhood disease, it is also entirely preventable. Preventing tooth decay includes making the right food choices. That's why we're launching a new series, Just What the Dentist Ordered, highlighting foods and beverages that are good for your smile.
Watermelon is our first featured food in the series. With summer in full swing, many of us find ourselves looking for cool, refreshing and sweet treats to enjoy during these long, hot days. Watermelon is not only a tasty treat – it's also good for you. This healthy fruit is packed with nutrients and vitamins that benefit the teeth.
Why Watermelon is Good for You
It's great for hydration – and your teeth. Fruits and vegetables with high water content help wash away food particles and bacteria from your teeth, neutralize harmful acids in the mouth and prevent cavities. Since 92% of watermelon consists of water, it is excellent for both hydration and acid neutralization.
Watermelon contains more lycopene – an antioxidant linked to decreased risk of cancer, heart disease and age-related eye disorders – than any other fresh fruit or vegetable.  
It contains plenty of vitamins, including vitamin A and vitamin C, which are both important for healthy eyes and gums. Additionally, one cup of watermelon contains only 46 calories and 12 grams of carbohydrates, plus it has potassium, and no fat, cholesterol or sodium.
Even though it tastes sweet, watermelon is low in sugar, which can combine with saliva and bacteria to form plaque – a sticky film that can dissolve enamel. In other words, watermelon tastes great but does not have the ability to contribute significantly to tooth decay.
Watermelon also contains malic acid, which could play a role in whitening stained teeth. Malic acid can also increase saliva production in those with dry mouth, protecting against tooth decay, which is a common cause of discoloration.
Now is the perfect time to add some juicy watermelon to your diet. It's prime harvesting time in Virginia, so check out your local farmers market to find the perfect one!
Making healthy food choices goes a long way in stopping the progression of problems such as gum disease and tooth decay, but eating watermelon alone is not enough. Regular dental checkups every six months are essential to protecting your oral health. If you experience any tooth and/or mouth pain or suffer from any dental issues, please see your dentist immediately. For more information on the importance of oral health, click here.
Comments
comments